---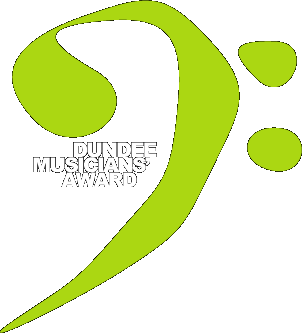 Apply for Award
Applications for the Dundee Musicians Award 2023/24 are NOW OPEN
The Dundee Musicians' Award is staged by Leisure and Culture Dundee. The Award was established in 2008 to support the work of outstanding Dundee-based musicians by awarding grants towards the costs involved in creating new work in any genre, research and professional development. Grants up to a maximum of £600.
The notes here are intended as a brief summary. Applicants should read the guidelines below, carefully before completing their application.
Applications for a Dundee Musicians' Award must be submitted on the downloadable application form and must be returned by the stated deadline. Completed application forms must be signed by the applicant. Applications can only be accepted by email. Applications should be accompanied by supporting audio material. This should take the form of a direct link to specific tracks/songs for reference.
All applications are considered by the Dundee Musicians' Award panel. The panel help us achieve a broader perspective and may be a mix of musicians and other industry and arts sector professionals. The panel is supported by the DMA Administrator who is a Music Development Officer with Leisure and Culture Dundee
Criteria
The quality of the musician's work and associated proposal is of the utmost importance. Successful applicants will have demonstrated a level of commitment to their work as a musician. The Panel will consider the following criteria before making an award:
the quality of the musician's work
the expected impact of support on the applicant's professional and creative development
the clarity of purpose behind the submission and reasons given for applying for an award
the quality of the information/material supplied
the level of commitment shown to their career
Application Documents
Downloads for both the guidelines for application and the application form in various formats.
Closing date: Friday 22 December 2023
---