---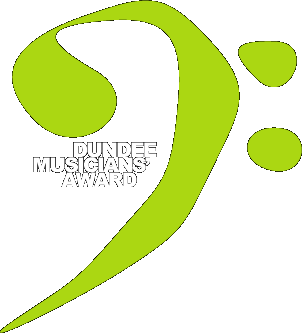 Funded Projects
The Dundee Musicians' Award has been promoting since February 2008, supporting the professional and creative development of Dundee-based musicians in any genre.
Dundee Musicians Award 2023 Winners – 4 awards presented to:
---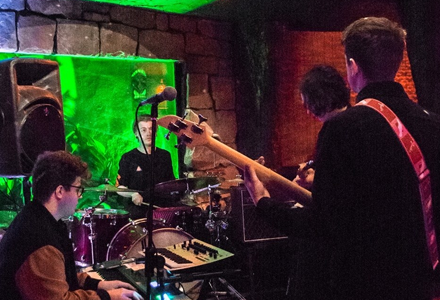 milhouse is a collective of musicians and artists from Dundee, known for their unpredictable live performances and inclusive DIY-ethos. The main course is punk-funk-jazz, with a side order of kitsch psychedelia.
Bringing together musicians from a variety of backgrounds, the group challenge audience expectations by offering an engaging and unique live experience — most recently with their monthly sold-out '2nd J' parties. Collaborating with a diverse lineup of local musicians, the band are creating a community where performers and audiences celebrate and connect with music in new and exciting ways.
Step into their psychedelic blend of jazz, funk, hip-hop and club music - you never know what to expect next.
---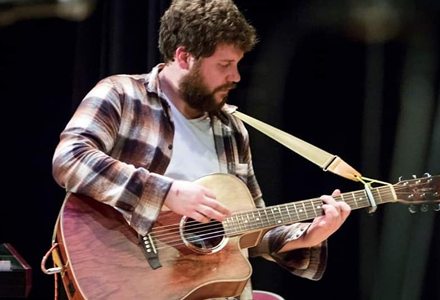 Rhuari is a Singer-songwriter and multi-instrumentalist of equal parts Fife and Dundonian. After many years playing in bands such as Cawdor Drive and Get Tay Folk, Rhuari is now ready to record some of his self-penned, contemporary folk songs with the support of some local musicians.
---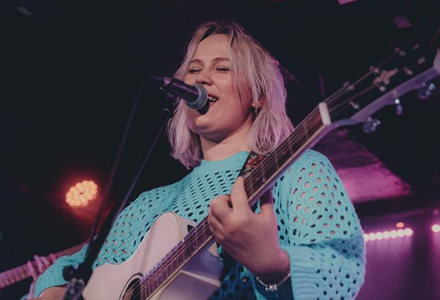 Katie Nicoll is an 19 year old independent singer/ songwriter from Scotland. After releasing her first single 'Regina George' at the age of 16, Katie was quick to receive radio plays from the likes of Scottish presenters Robin Galloway and Jim Gellatly. Katie has also been lucky enough to support other recognisable Scottish acts such as Be Charlotte and Brownbear.
After moving to Dundee in 2021, she released another single called 'Easy Peasy Lemon Squeezy' which she recorded with producer Mark Tindal in Dundee. This song was soon picked up by BBC Introducing and BBC Scotland's Janice Forsyth and was made Track of the Week on BBC Scotland's Afternoon show.
Most recently, Katie dropped her single 'Be Mine (Oh My Gosh)' at the beginning of October which has even been picked up by BBC Radio 1's 'Future Alternative' show.
Katie hopes to make it full time in music someday- but for now she's only just getting started!
---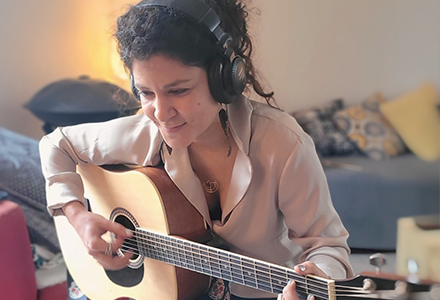 Rachel Dbeis is a songwriter, arranger and singer who also trained as a medical doctor. Born in Lebanon and Dundee based, she writes in multiple languages and combines different genres. Her songs address the topics of love through the lens of identity, gender, queerness and satirise certain political themes and societal topics. She will be releasing her first single in 2023 as she continues to write songs for her first album and for other singers. The award funded an intensive workshop with The Songwriting Academy to improve her songwriting skills and collaborate with other songwriters and producers'
Dundee Musicians Award 2021/22 Winners – 5 awards presented to:
---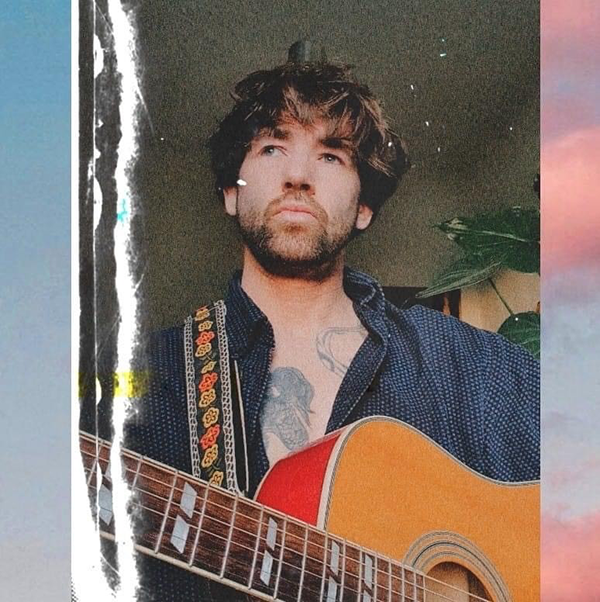 Robert Miles Miller is a Dundonian singer/song writer who has played in local bands of various shapes and styles since his teens. From the raging drum/electric solo vibes of 'Restriction of Liberty' to the country folk twangs of 'Delilah and the Samsons' he is now making space to create in his own unique matured style. Think coy chill acoustic reverb pulling-at-your-heart-strings vibes with catchy hooks, harmonies, and solos mixed-in with hints of his biggest influences like Mark Knofler and James Taylor.
Awarded funding to help with his first proper EP and to aid with studio recording costs.
---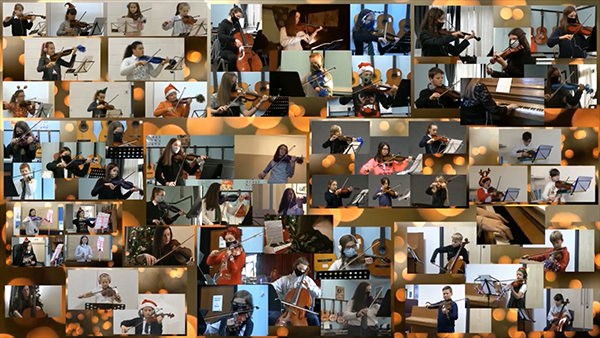 Heather Miranda is a violinist living in Dundee and a strings instructor for Angus Council, teaching within the Arbroath High School cluster. She is a dedicated music educator who loves sharing the joy of music through her work and has always been committed to furthering her skills to, in turn, benefit those she teaches.
Awarded funding for one-to-one lower strings tuition to develop performance and teaching skills.
---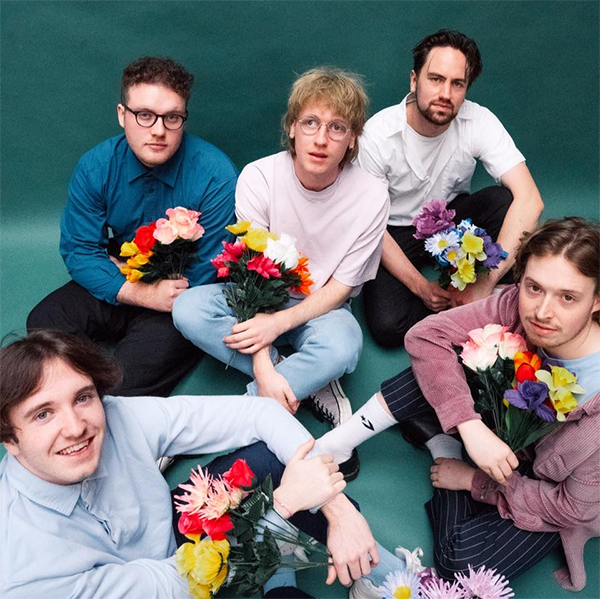 PLASMAS began in 2018 and have since grown a strong reputation in the Scottish music scene. Playing in Dundee regularly since forming, we have performed headline shows as well as supporting acclaimed touring bands such as Walt Disco, The Ninth Wave, Man of Moon and Baby Strange.
Awarded funding for the recording and mixing of the band's first EP. Funding will aid the costs of recording 5 tracks with an experienced and respected local producer
---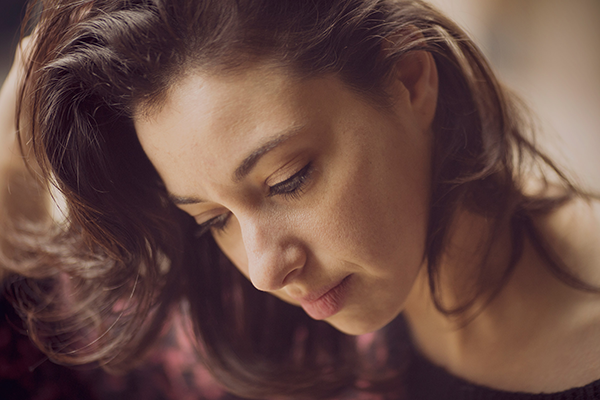 Su Shaw is a Scottish-Portuguese sound artist, musician and producer who creates and performs under the alias, SHHE. Born in the Highlands and now based in Dundee, her artistic practice is deeply influenced and informed by her environment and her work often explores themes of identity, connection and the relationship between sound and space. Andy Truscott is a composer and field recordist based in Fife who releases music under the moniker Kinbrae with his twin brother Mike. His practice is inspired by the Scottish landscape and features a wide range of field recordings sourced that are manipulated and treated to add organic elements to the electronic and modern classical music he composes. He is a keen digital and film photographer and interested in the intersections of sound, place and image.
Awarded funding to support the research and development of a new creative collaboration between sound artists Su Shaw (SHHE) and Andy Truscott (Kinbrae)
---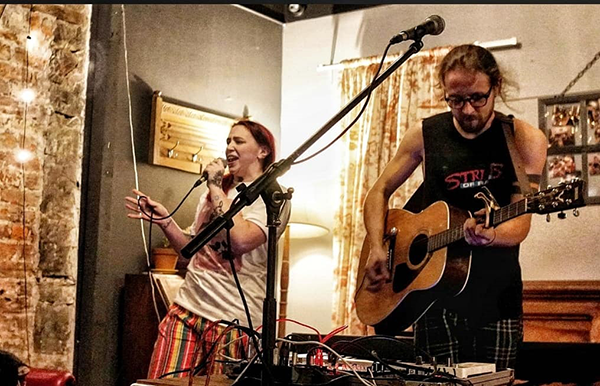 2 Stoned Birds are a spoken word & scottish hip-hop two-piece formed in 2019, featuring musician, Johnny Threshold, and spoken word poet, Eilidh Morris. Their songs explore themes such as mental illness, fantasy and philosophy, blending contemplative and hopeful words with atmospheric and upbeat music.
Most recently, 2 Stoned Birds were commissioned by Scottish Mental Health Arts Festival in 2021 to create "Vessels", a piece filmed in and around Dundee on the topic of returning to "normality" after the gradual end of COVID-19 lockdowns.
With DMA funding, 2 Stoned Birds will create a new track about what it means to be diagnosed as autistic in adulthood.
---
Dundee Musicians Award 2019 Winners – 5 awards presented to:
---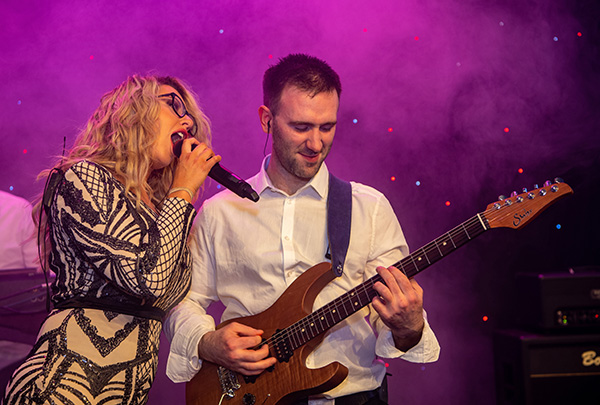 Lewis Cannon is a guitarist from Dundee. He teaches guitar at various schools in the city and plays in Waterfront band at the weekends traveling nationwide. Lewis studied at Perth College in music performance and has since been a staple player in Dundee theatres and events.
Awarded funding to produce 3 original pieces of music to be recorded and live filmed in studio. http://www.lewiscannon.co.uk/
---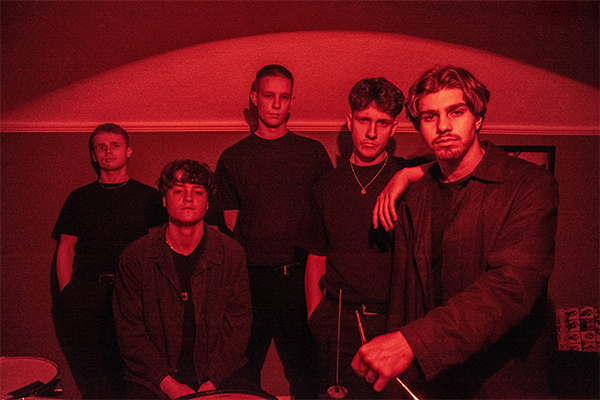 The Roques have captured and enthralled audiences nationwide since they started out in 2018. Fusing together a unique concoction of their most notable musical influences such as The Brian Jonestown Massacre, The Murder Capital and The Last Shadow Puppets, The Roques deliver uniquely captivating music.
"The Roques will soon go on to achieve something far greater than even their most loyal fans could anticipate." (Discovery Music). https://www.facebook.com/theroquesmusic/
Awarded funding towards recording and production costs of their debut EP
---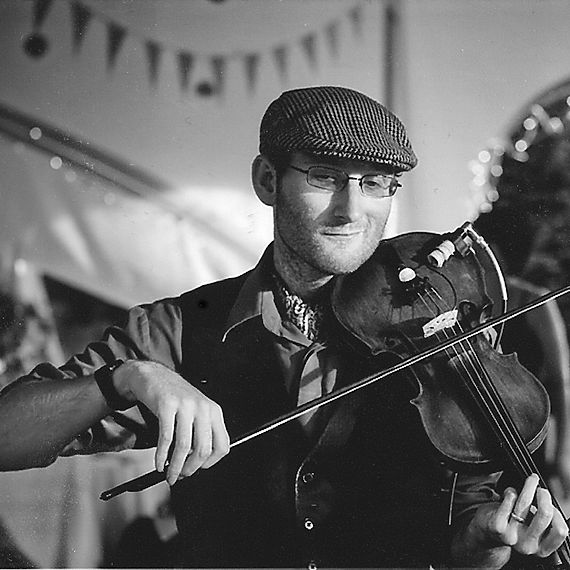 Ceol Gallda - is a collaboration between Dundee musicians Meirion Jordan and Adam Sampson. Who are currently working towards recording their first full album, with a handful of appearances in the pipeline. Our music mixes Scottish, Irish and Welsh traditional tunes and songs with a slice of the unexpected, foreign, or new - hence Ceol Gallda, 'foreign music'
https://www.meirionjordan.co.uk/music
Awarded funding for professional development to include 2 workshops by Margaret Bennett – Scots and Wilma Kennedy - Gaelic
---
Sheena Wellington/Lorraine Wilson

Sheena Wellington/Lorraine Wilson – Sheena Wellington is one of Scotland's best-known and most respected traditional musicians, as well as a Dundee ambassador and someone who has written songs reflecting the City's history. She is best known for performing the Robert Burns song A Man's A Man For A' That at the opening ceremony of the Scottish Parliament in 1999. Lorraine Wilson is a Journalist whose book Take it to the Bridge, charts the history of Dundee's vibrant music scene from the 1960's up to the present day.
https://www.facebook.com/Sheena-Wellington-Singer-602990853151308/
Awarded funding towards a 12 track album by Sheena Wellington to accompany an autobiography of Sheena.
---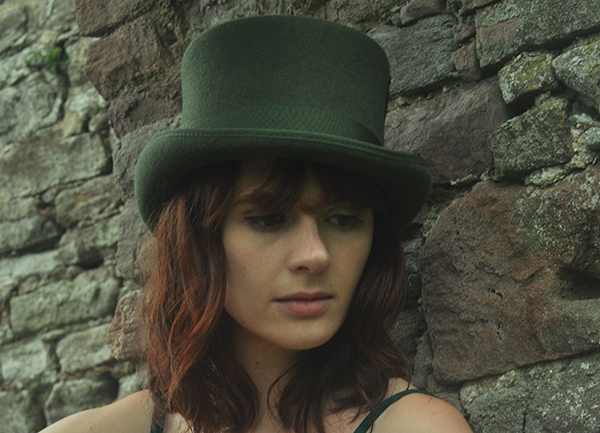 Lynne Campbell is a Folk singer who performs Scottish folk songs, poetry and stories, and loves doing it in sites of cultural interest. She's developed and performed work with HMS Unicorn and Verdant Works in Dundee.
https://www.youtube.com/watch?v=DWehDJPaK3s
Awarded funding towards guitar lessons with Christine Kydd
---
2018/19 -A total of 6 awards were presented to:
---
An up and coming 5-piece band of 16/17 year-olds who originate from Dundee. Formed in 2014, they incorporate an experimental style, taking influence from genres such as Indie and Alt Rock and popular acts such as Oasis, Arctic Monkeys, The Beatles, Catfish and the Bottlemen. Funding was awarded to produce a music video for lead track, 'Sick and Tired'.
---
A Dundee-based Alt-Rock foursome - lead singer Declan, bassist Andy, drummer John and guitarist Sean - draw from a range of influences, from The Cure to Twilight Sad, blending atmospheric verses with punchy, up-beat choruses. Funding was awarded to support the production and recording of a double A side 10-inch vinyl.
---
Roseanne's melodic, honest and organic songwriting style allows her to paint pictures that capture the imagination immediately. This innate quality, paired with her distinct smoky vocals, gained her a spot on the Radio 2 Folk Award Nominations 2015 list, for which only four acts from around the country were selected. Roseanne was given funding to attend the AmericanaFest UK 2019.
"An outstanding songwriter"– Steve Earle.
"Her singing and song craft displays a talent and maturity awesomely beyond her years." - Sue Wilson, The Scotsman.
---
Dundee duo St.Martiins are a lo-fi pop duo with a dark, melodic pop, coupled with sugary vocals that create a compelling sound. Haunting and hypnotic, a blend of guitars and electronics that hit all the right buttons. Both multi-instrumentalists and songwriters, the pair have been inseparable since they first started, first meeting at school as 12-year-olds. Funding was awarded for recording of a 6-track EP.
---
Callum has now been learning the drums for over a year and this recent funding grant from the DMA award means that he will be able to take his drumming to the next level. Callum is a music tutor and local gigging musician and uses these skills daily. Funding was awarded for mentoring from drum tutor and tuition.
---
Terrafraid is the creation of Gavin Ross and is 10 years old - all starting with a broken 99p microphone & rusty virus-ridden Windows 98 computer. It was never meant to be a band originally, but over a decade has taken unbelievable adventures & artistic growth inside & out therapeutically. Funding was given towards recording and release of Terrafraid's next album.
---
Dundee Musicians Award 2ND Round – February 2018
The Award is staged by Leisure and Culture Dundee and this year we've received support from Dundee Place Partnership towards 2 Awards for mentoring to:
---
Mentoring support for singing lessons, sound recording techniques and studio time. The Medinas are a young band from Dundee who have already participated in the YMI Mentoring Programme at Gardyne Recording Studios. Their track Daisy Chains was used as the backing track for the YMI promo video, has been played on Amazing Radio and is generating interest form the USA and India.
---
Mentoring support towards training and professional development.
Angela has been teaching piano for 10 years and is continually striving to explore and develop her teaching skills and methods through research and training. Angela has trained with Joan Branney and Anne Scott from RCS. She has won the Dundee District Nora C Leggatt Prize for Pianoforte twice, completed a Scottish Certificate in Jazz, attended Richard Michael's Jazz Summer School, the NYCoS Kodaly Summer Course, 'Go-For-Bronze' and 'Go-For-Silver' training days and various other Kodaly-method based workshops and piano masterclasses.
---
And 3 Dundee Musicians Awards to:
---
Kashmir Crows (Rajan Vaid)
Support towards a professional recording, mixing mastering debut album at Gardyne Studios. Kashmir Crows is a six-piece band from Dundee formed in 2016 who play an eclectic mix of rock, indie, soul, blues, and funk. They immediately made a splash in the Scottish music scene with a winning performance at both the STV Biggest Cheer and Ginger Jesus Battle of the Bands .
---
Creation of a live in-studio session under the collective winterThieves. Lewis Davie is a multi-instrumentalist and session musician, who in addition to winterThieves plays banjo, violin, piano, harmonica and guitar in a country band Chilled Vibes and keys and bass for the Rabbie Burns Dishcloth Band and the bassist for the Dundee based band St Martins.
---
Collaboration with renowned Punjabi Tabla Player Sodhi Singh to record and release Scotland's first Indian Classical Sitar album. Paul has worked as a session musician for Billy MacKenzie, Beautiful South, Sigue Sigue Sputnik and John Byrne's Film Slab Boys. Previously, resident composer/lecturer at the Space, Dundee and currently, Arts Development Officer /Sitar teacher at Dudhope Arts Centre .
---
Dundee Musicians Award 2016 Winners.
---
1st Round Winners
---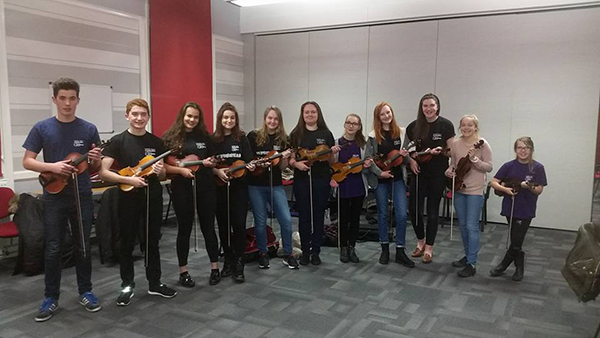 A group of young people aged 10 to 18 from Dundee, Angus and Perthshire who share an enthusiasm for traditional Scottish fiddle music. The group was formed in 1990 as a junior version of the Strathspey and Reel Society. Since that time, the group has embraced the current resurgence in Scottish traditional music - their repertoire spans from the eighteenth century to the twenty first.
Received funding for a series of workshops and mentoring with expert musicians from various part of Scotland and beyond to pass on their unique playing styles.
---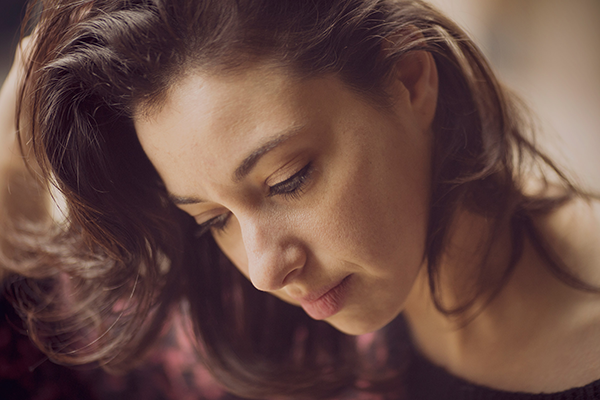 The alias of musician and producer, Su Ferreira Shaw. Born in the Highlands and raised in the woods, she has been writing and releasing music through her own record label since 2009. She has toured extensively throughout the UK and Europe and has received plays on BBC Radio 1, 6 Music, BBC Scotland and KCSN as well as performing a live session for the Janice Forsyth Show and BBC at the Edinburgh Festival. She is currently recording and producing new music which is set for release in 2018.
Awarded funding for a video project in collaboration with dancers from Scottish Dance Theatre.
---
Holy snakes is a project by Dan Faichney, the holy snakes band features members of The Sh**hawks, Laeto and Fat Goth.
Awarded funding for professional recording, mixing and mastering of debut solo album, to be distributed by a collective of independent labels.
---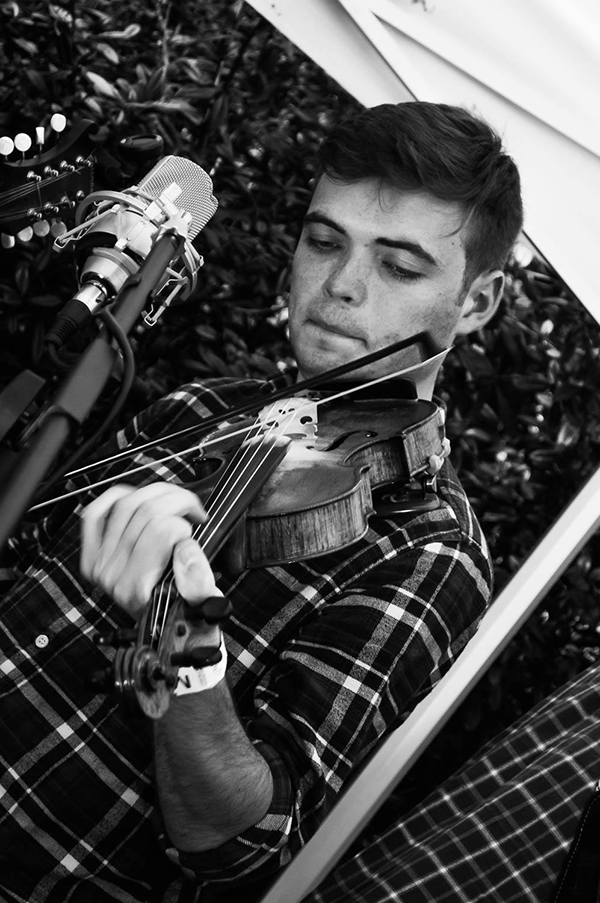 Is a Scottish fiddle player from Isle of Lewis where he played in ceilidh bands and a young traditional big band "faram". I moved to Dundee just over three years ago which has given me the opportunity to play in a host of music sessions around the city and gig with a local bluegrass band Wire and Wool.
Awarded funding to develop their style and technical ability on Scottish Fiddle and Guitar. Covering the costs of tuition from Patsy Reid and Adam Sutherland, rehearsals and travel, which will help with the development towards recording Campbell's first solo album with Theodore Barnard another local musician involved in Dundee's acoustic music scene. https://soundcloud.com/campbell-scanlan
---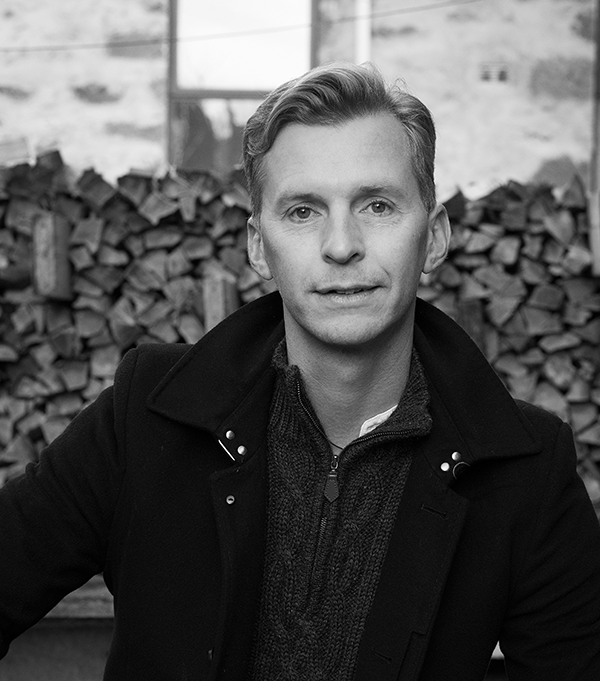 Awarded funding to produce an album of original music, featuring a collaboration of musicians from the Dundee area who are active in the vibrant roots music scene in the City http://www.wireandwool.co.uk.
Barry Nisbet is a Shetland fiddler, guitarist and songwriter who has been based in Dundee since 2013. He is a member of Dundee bands 'Seven Sons' and 'Wire and Wool' with whom he has recently toured in Scotland, France and Spain, and plays occasional gigs with Shetland based 'Rack n Ruin'. He also plays as a solo act, and collaborates in performance recording with a variety of musicians.
He was part of the group that in 2014 set up Dundee Acoustic Music Club, recently nominated for Club of the Year 2016 at the Scotland Live Traditional Music Awards.
---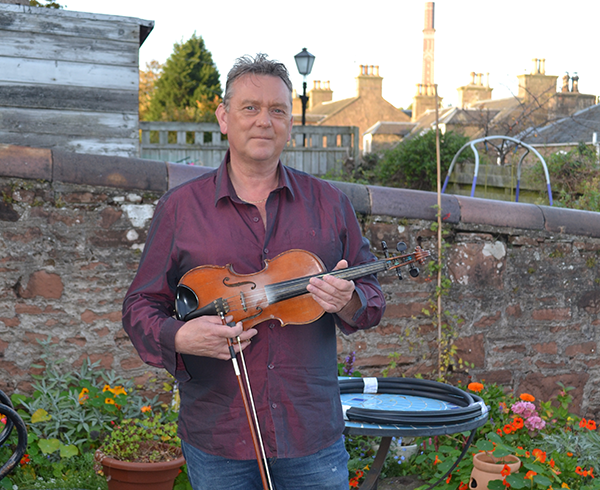 Awarded funding for the production of sheet music and recordings of 36 new traditional Scottish tunes, many with a Dundee theme; to encourage musical learning, to enhance the local and national music tradition. http://www.madparrots.com.
Kevin Findlay has been a member of Boogalusa since 1992 and has recorded 3 albums with the band. Performances with Boogalusa include the Festival Europe d'Art in Niort, France; 2 appearances at the Shetland Folk Festival; Orkney Folk Festival; Glasgow Celtic Connections; and Aberdeen Jazz Festival. He has appeared on The Big Breakfast, Pebble Mill at One and Aig Asaig Gaelic TV show; as well as live performances on Radio 1 and Radio Scotland.
He is a founder member of the Mad Parrot Ceilidh Band, formed in 2002, and has performed at ceilidhs and festivals in many locations, including Oman in the Persian Gulf.
In 2006, he became Musical Director of Tayside Young Fiddlers. He has overseen the transformation of TYF into a group which performs material at the cutting edge of the vibrant Scottish musical tradition. He arranged and conducted their CD album Rockin' the Baby in 2014.
---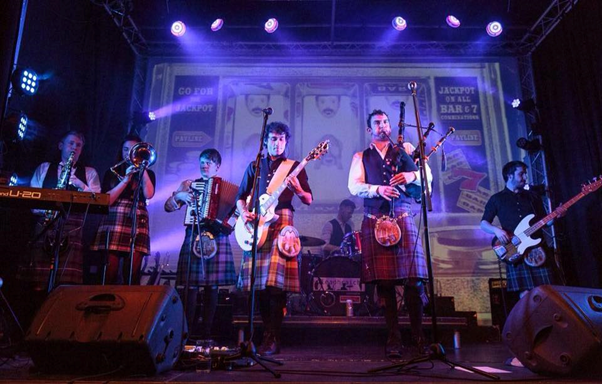 Awarded funding to support their performance in New York during Tartan Week in April 2017. http://gleadhraich.com/about-us/the-band/
Gleadhraich is a 4 piece band from Dundee, Scotland. Gleadhraich formed in 2010 as students at Carnoustie High School, performing one track together at a charity concert for Level 8 Projects. Since then the band have performed at some major events and festivals playing on bills alongside Dougie Mclean, Jai McDowall, Elaine C Smith, Skerryvore, Donnie Munro, Twin Atlantic and playing in front of major crowds as well as spearheading Dundee's City of Culture bid and playing for the London 2012 Olympic Torch and the Glasgow 2014 Commonwealth Games Queen's Baton.
Gleadhraich are wicked. Their sound is very contemporary
---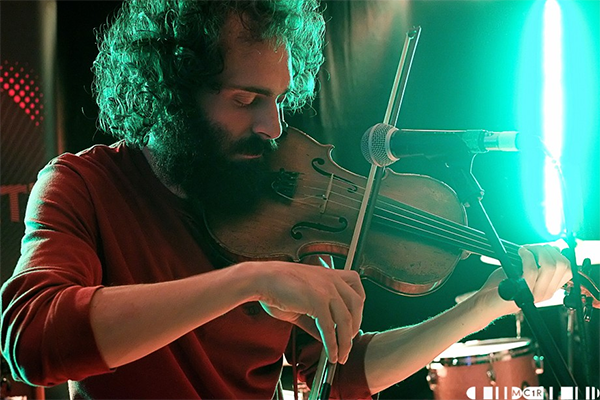 Awarded funding to support collaborative work with musicians and artists from Dundee and Scotland, writing, arranging, recording and rehearsing resulting in a performance.
http://glasswerk.co.uk/magazine/review/9953/Anderson,+McGinty,+Webster,+Ward+&+Fisher/
A founder member of Dundee Supergroup – Anderson, McGinty, Webster, Ward and Fisher, Robbie has recently recorded and produced an album of original material: Sleeping Gypsy by Zen and the Art of Jollification.
Recent Work also, includes a soundtrack for a short film made by Flyboy Productions called CROWMAN and has been premiered at Edinburgh International Film Festival, Screamfest in Los Angeles and received a Bafta nomination for New Talent.
---
---