---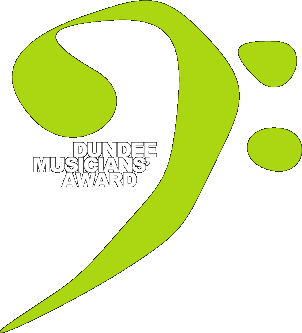 Funded Projects
The Dundee Musicians' Award has been promoting since February 2008, supporting the professional and creative development of Dundee-based musicians in any genre.
Dundee Musicians Award 2ND Round – February 2018
The Award is staged by Leisure and Culture Dundee and this year we've received support from Dundee Place Partnership towards 2 Awards for mentoring to:
---
Mentoring support for singing lessons, sound recording techniques and studio time. The Medinas are a young band from Dundee who have already participated in the YMI Mentoring Programme at Gardyne Recording Studios. Their track Daisy Chains was used as the backing track for the YMI promo video, has been played on Amazing Radio and is generating interest form the USA and India.
---
Mentoring support towards training and professional development.
Angela has been teaching piano for 10 years and is continually striving to explore and develop her teaching skills and methods through research and training. Angela has trained with Joan Branney and Anne Scott from RCS. She has won the Dundee District Nora C Leggatt Prize for Pianoforte twice, completed a Scottish Certificate in Jazz, attended Richard Michael's Jazz Summer School, the NYCoS Kodaly Summer Course, 'Go-For-Bronze' and 'Go-For-Silver' training days and various other Kodaly-method based workshops and piano masterclasses
.
---
And 3 Dundee Musicians Awards to:
---
Kashmir Crows (Rajan Vaid)
Support towards a professional recording, mixing mastering debut album at Gardyne Studios.
Kashmir Crows is a six-piece band from Dundee formed in 2016 who play an eclectic mix of rock, indie, soul, blues, and funk. They immediately made a splash in the Scottish music scene with a winning performance at both the STV Biggest Cheer and Ginger Jesus Battle of the Bands
.
---
Creation of a live in-studio session under the collective winterThieves. Lewis Davie is a multi-instrumentalist and session musician, who in addition to winterThieves plays banjo, violin, piano, harmonica and guitar in a country band Chilled Vibes and keys and bass for the Rabbie Burns Dishcloth Band and the bassist for the Dundee based band St Martins.
---
Collaboration with renowned Punjabi Tabla Player Sodhi Singh to record and release Scotland's first Indian Classical Sitar album.
Paul has worked as a session musician for Billy MacKenzie, Beautiful South, Sigue Sigue Sputnik and John Byrne's Film Slab Boys. Previously, resident composer/lecturer at the Space, Dundee and currently, Arts Development Officer /Sitar teacher at Dudhope Arts Centre
.
---
Dundee Musicians Award 2016 Winners.
---
1st Round Winners
---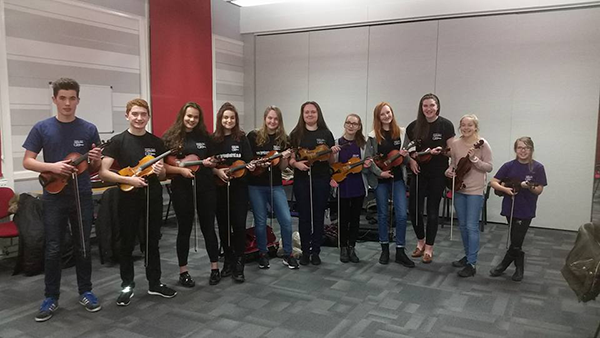 A group of young people aged 10 to 18 from Dundee, Angus and Perthshire who share an enthusiasm for traditional Scottish fiddle music. The group was formed in 1990 as a junior version of the Strathspey and Reel Society. Since that time, the group has embraced the current resurgence in Scottish traditional music - their repertoire spans from the eighteenth century to the twenty first.
Received funding for a series of workshops and mentoring with expert musicians from various part of Scotland and beyond to pass on their unique playing styles.
---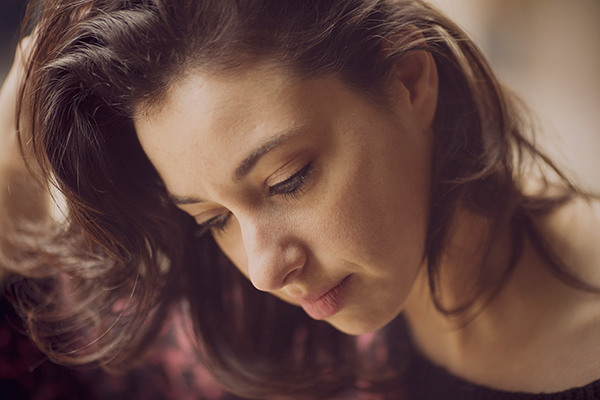 The alias of musician and producer, Su Ferreira Shaw. Born in the Highlands and raised in the woods, she has been writing and releasing music through her own record label since 2009. She has toured extensively throughout the UK and Europe and has received plays on BBC Radio 1, 6 Music, BBC Scotland and KCSN as well as performing a live session for the Janice Forsyth Show and BBC at the Edinburgh Festival. She is currently recording and producing new music which is set for release in 2018.
Awarded funding for a video project in collaboration with dancers from Scottish Dance Theatre.
---
Holy snakes is a project by Dan Faichney, the holy snakes band features members of The Sh**hawks, Laeto and Fat Goth.
Awarded funding for professional recording, mixing and mastering of debut solo album, to be distributed by a collective of independent labels.
---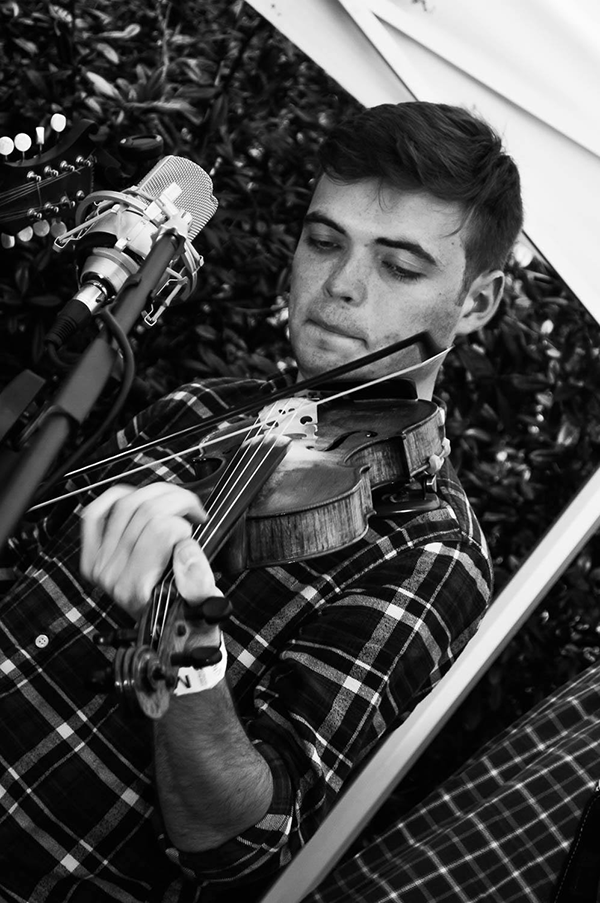 Is a Scottish fiddle player from Isle of Lewis where he played in ceilidh bands and a young traditional big band "faram". I moved to Dundee just over three years ago which has given me the opportunity to play in a host of music sessions around the city and gig with a local bluegrass band Wire and Wool.
Awarded funding to develop their style and technical ability on Scottish Fiddle and Guitar. Covering the costs of tuition from Patsy Reid and Adam Sutherland, rehearsals and travel, which will help with the development towards recording Campbell's first solo album with Theodore Barnard another local musician involved in Dundee's acoustic music scene. https://soundcloud.com/campbell-scanlan
---
Awarded funding to produce an album of original music, featuring a collaboration of musicians from the Dundee area who are active in the vibrant roots music scene in the City http://www.wireandwool.co.uk.
Barry Nisbet is a Shetland fiddler, guitarist and songwriter who has been based in Dundee since 2013. He is a member of Dundee bands 'Seven Sons' and 'Wire and Wool' with whom he has recently toured in Scotland, France and Spain, and plays occasional gigs with Shetland based 'Rack n Ruin'. He also plays as a solo act, and collaborates in performance recording with a variety of musicians.
He was part of the group that in 2014 set up Dundee Acoustic Music Club, recently nominated for Club of the Year 2016 at the Scotland Live Traditional Music Awards.
---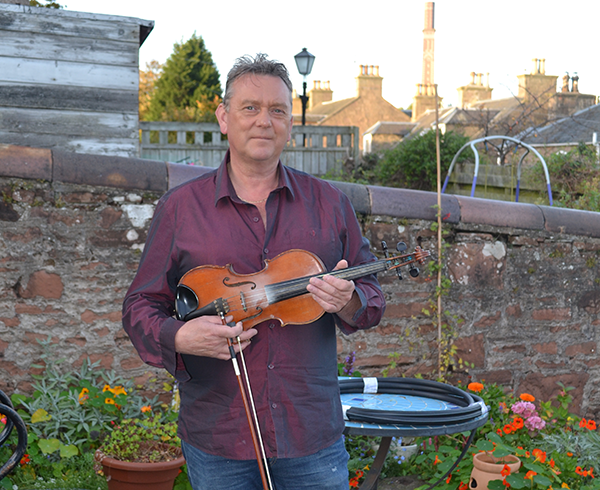 Awarded funding for the production of sheet music and recordings of 36 new traditional Scottish tunes, many with a Dundee theme; to encourage musical learning, to enhance the local and national music tradition. http://www.madparrots.com.
Kevin Findlay has been a member of Boogalusa since 1992 and has recorded 3 albums with the band. Performances with Boogalusa include the Festival Europe d'Art in Niort, France; 2 appearances at the Shetland Folk Festival; Orkney Folk Festival; Glasgow Celtic Connections; and Aberdeen Jazz Festival. He has appeared on The Big Breakfast, Pebble Mill at One and Aig Asaig Gaelic TV show; as well as live performances on Radio 1 and Radio Scotland.
He is a founder member of the Mad Parrot Ceilidh Band, formed in 2002, and has performed at ceilidhs and festivals in many locations, including Oman in the Persian Gulf.
In 2006, he became Musical Director of Tayside Young Fiddlers. He has overseen the transformation of TYF into a group which performs material at the cutting edge of the vibrant Scottish musical tradition. He arranged and conducted their CD album Rockin' the Baby in 2014.
---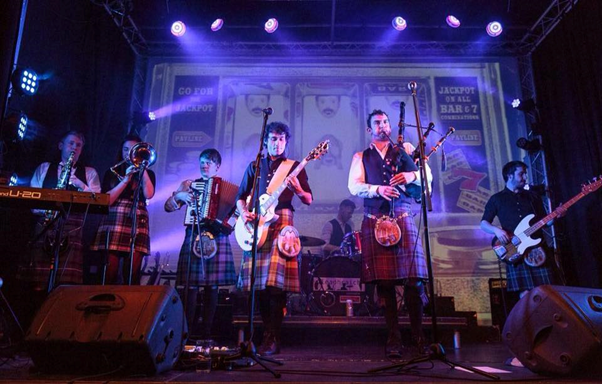 Awarded funding to support their performance in New York during Tartan Week in April 2017. http://gleadhraich.com/about-us/the-band/
Gleadhraich is a 4 piece band from Dundee, Scotland. Gleadhraich formed in 2010 as students at Carnoustie High School, performing one track together at a charity concert for Level 8 Projects. Since then the band have performed at some major events and festivals playing on bills alongside Dougie Mclean, Jai McDowall, Elaine C Smith, Skerryvore, Donnie Munro, Twin Atlantic and playing in front of major crowds as well as spearheading Dundee's City of Culture bid and playing for the London 2012 Olympic Torch and the Glasgow 2014 Commonwealth Games Queen's Baton.
Gleadhraich are wicked. Their sound is very contemporary
---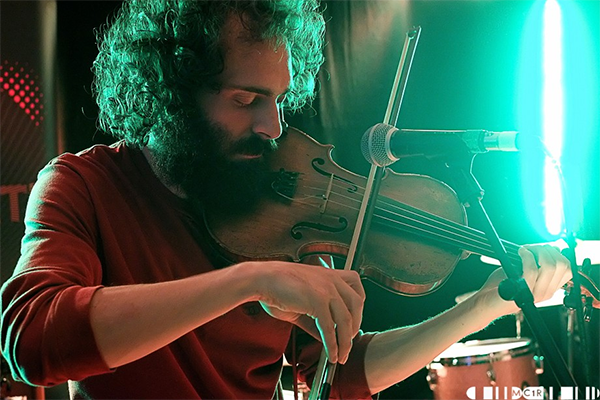 Awarded funding to support collaborative work with musicians and artists from Dundee and Scotland, writing, arranging, recording and rehearsing resulting in a performance.
http://glasswerk.co.uk/magazine/review/9953/Anderson,+McGinty,+Webster,+Ward+&+Fisher/
A founder member of Dundee Supergroup – Anderson, McGinty, Webster, Ward and Fisher, Robbie has recently recorded and produced an album of original material: Sleeping Gypsy by Zen and the Art of Jollification.
Recent Work also, includes a soundtrack for a short film made by Flyboy Productions called CROWMAN and has been premiered at Edinburgh International Film Festival, Screamfest in Los Angeles and received a Bafta nomination for New Talent.
---
---