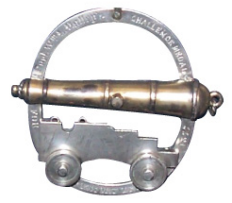 Learn the story of Broughty Castle's role in Britain's coastal defences. See revealing glimpses of the Tay's defences before the First World War and the history of local volunteer forces associated with the Castle.
Broughty Castle was then an operational coastal fort with a small resident force of artillerymen and royal engineers.
Find out about the part the Castle played during the two world wars in the defence of Broughty Ferry and Dundee.