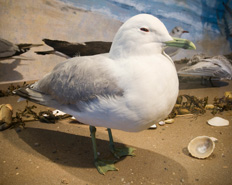 Located on the third floor of the Castle, this gallery takes you on a journey through the landscape in Broughty Ferry.
Explore the geology and natural history of the area. Find out about the rocks under your feet and the animals and plants that live and have lived in the area over the past centuries.
A physical guide to the Broughty Ferry Local Nature Reserve, the dunes and the beach, the gallery will help you identify what you can see around the castle and in your own back yard!