Leisure & Culture Dundee Annual Report 2015/16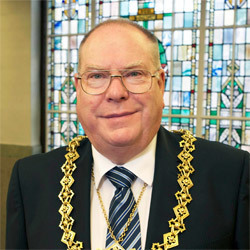 Bob Duncan
Chair
Reflecting on another positive year of growth and development for Leisure & Culture Dundee.
The Board were delighted when it was announced in the Queen's New Year's Honours, that Sinclair Aitken, Independent Trustee and Vice Chair of Leisure & Culture Dundee, was to receive an OBE for services to the Cultural Sector in City. Sinclair's contribution to Leisure & Culture Dundee has been very significant and this recognition is thoroughly well deserved.
I was delighted to attend the re-opening of Lochee 'Baths', following redevelopment. This former Victorian pool and bath house has been completely redeveloped in a way which retains its original character but which introduces first class new facilities. Leisure & Culture Dundee, through generated income, complemented the refurbishment with the new sauna and steam room. Public reaction has been fantastic.
I was personally delighted that we were able to raise sufficient funds to purchase the former DP&L ship models, ensuring that they will be properly restored and cared for as part of the city's collection, and will be on display, in The McManus in 2017.
Another highlight was Dundee's first Design Festival where the UNESCO City of Design team worked closely with DC Thomson to prepare for the four day event in May 2016 at West Ward print works (leased to Leisure & Culture Dundee). This was the first major event organised under the auspices of the UNESCO City of Design banner, and delegates were welcomed from other UNESCO cities to Scotland.
Our social purposes are strongly reflected in our targeted work with a wide range of individuals and groups. Our partnership with Macmillan Cancer Care continues to develop and we greatly appreciate their support.
In total 3,023,411 people visited facilities operated by Leisure & Culture Dundee in 2015/2016.
It is a challenging environment in which we operate. Every pound has to be made to work hard, and I am very proud of what Leisure & Culture Dundee has achieved over the last five years. We have delivered excellent value for our citizens, and for visitors to the city.
Trustees

Robert Duncan (Chairman)
1 July 2011
Brian Gordon
1 July 2011
Stewart Hunter
1 July 2011
Stewart Murdoch (Managing Director)
1 July 2011
Marjory Stewart (Finance Director)
1 July 2011
Sinclair Aitken OBE (Vice Chairman)
1 August 2011
Alice Bovill
1 August 2011
Alan Rae
1 August 2011
Richard McCready
29 May 2012
Ian Mathers
28 October 2013
Laura Mason
28 October 2013
Gillian Easson
7 November 2014
Moira Methven
7 November 2015

Senior Management Team

Stewart Murdoch
Managing Director
Judy Dobbie
Head of Library and Information Services
Billy Gartley
Head of Cultural Services
Graham Wark
Head of Leisure and Sport Services
Cultural Services Highlights
Attract
Records were broken when for the first time in history a solo performer staged five consecutive sell-out shows. Kevin Bridges' shows attracted an audience of over 10,000.
The International Society of Addiction Medicine Congress brought 619 international delegates from 56 countries for 5 days to the city generating in excess of £1 million for the local economy.
Roman Empire: Power and People, an exhibition in partnership with The British Museum ended in May 2015 and attracted over 55,000 visitors.
Our Natural Science section was successful in gaining a major Strategic Investment Fund Grant through Museums Galleries Scotland, to create an 18 month post, to fully document the Robertson Moth Collections working in partnership with Dundee University.
External funding received from Museums Galleries Scotland and Dundee Festival Trust, enabled the delivery of additional public engagement through Festival of Museums and 'First Foot' at McManus, our first New Year Event.
Inspire
Jeepers Creepers: Works by Eduardo Paolozzi from Dundee collections provided the opportunity to display two of the city's major works. These works were augmented by prints from the City of Dundee and the University of Dundee's collections, a rare opportunity to see all Paolozzi's works from Dundee collections in one display.
Draw the Line: Old Masters to The Beano after highlighting the enduring influence of classicism in Classical Art: The Legacy of the Ancients, our annual display in the Twentieth century gallery focussed on our huge and formerly little seen collection of drawings
This year's Festival of Museums theme 'Shackleton to the Suffragettes, Dundee 1901 – 1919' explored what life was really like in Dundee in the early 1900s.
The museum's Oral History Archive, delivered a regular programme of 'Talking Dundee' activities and events provides a living history of the city by capturing the memories and life experiences of the people who live, work and play in Dundee.
The 13th Annual MG Alba Scots Trad Music Awards showcasing and celebrating Scottish traditional music to folk fans across Scotland was hosted early December. Known as the 'Folk Oscars', the event was screened live on BBC Alba, featuring leading Scottish musicians and singers.
Soundbase Byte in April and October and Soundbase Summer Slam music workshops in July for 12 – 18 year olds once again proved hugely successful, with over 100 parents and friends attending the gig in the Marryat Hall.
Music Development partnered with Tayside Health Arts Trust to stage Musicality Workshops for those with COPD, with eight sessions held at the Wighton Centre between May and June, culminating in a performance to invited guests.
COLLECT
One of the most intriguing gifts to the fine art collection was from illustrator Ron Stenberg. Now in his 90s and back in his homeland of New Zealand, he had a long career at Duncan of Jordanstone College of Art and wondered if we might consider the gift of a work that he considered his masterpiece - 'Two Auld Wifies, Dundee'
The acquisition of 8 ship models and associated archive from the Dundee, Perth and London Shipping Company (DP&L) was made possible by the generosity of a number of individuals, organisations and charities throughout the city. We work towards conserving the models and displaying them in 2017
In recognition of Dundee's role in the history of Antarctic exploration, the city is privileged to have been presented with a suite of paintings which Frances Walker considers to be the finest of her career. The Antarctic Suite is the most significant gift by an artist to Dundee's permanent collection for over 25 years.
We are grateful to Outset Scotland who presented The Foxes by Corin Sworn to the city's nationally significant fine art collection. The piece was commissioned and shown as part of Scotland + Venice in 2013.
To enhance the city's collection of fine art photography, two outsize photographs were purchased from Ron O'Donnell – Referendum Work and No Articles Beyond this Point.
Celebrate
A Civic Reception was held in October to celebrate 80 Years of Stargazing at Mills Observatory. Designed by City Architect Mr McLellan Brown in collaboration with Professor Ralph Sampson, Astronomer Royal for Scotland, Mills is the first British observatory to have been built with the sole aim of encouraging public understanding of science.
A giant timeline display was installed on the first floor, charting the history of the Observatory and the dome was given a 'new look' by installing a vinyl floor display to promote the 80th Anniversary year.
The event launched the start of a new planetarium experience at Mills, made possible through our partnership with the University of Dundee, with a strategic grant from the Wellcome Trust.
Cultural services total attendances for the year
The Caird Hall total attendances for the year, an increase of 11% on the previous year
Roman Empire: Power and People, an exhibition in partnership with The British Museum saw over 55,000 visitors attend The McManus: Dundee's Art Gallery and Museum
Creative Learning figures saw a 23% increase with 19,793 children, young people and adults participated in 770 Learning & Engagement activities, delivered at McManus, McManus Collection Unit, Mills Observatory, Broughty Castle Museum and The Old Steeple
Leisure and Sport Highlights
The Leisure and Sport Service has had another successful year in providing physical activity opportunities from recreational and social pastimes to sport, dance (including ice dance) and health and fitness, not forgetting a huge 'Learn to' programme. Leisure and Sport saw some 1.41 million paying customers through its doors. This is one of the highest pro rata attendances of all leisure providers in the country.
Dundee Ice Arena Visitors
Dundee International Sports Complex
Library and Information Highlights
With 1,268,929 visitors across our libraries borrowing 501,861 items and attending almost 5,000 reading events and activities including Bookbug sessions, class visits and reading groups, it has been another busy year.
Highlights of the past year have been:
Visitors to Dundee's public libraries borrowing 501,861 items
Hours of IT support provided by the 23 volunteers and staff through the Opportunities Project
PC logins made by 20,391 different users
Reading related events across the city involving local schools, third sector organisations, families and individuals
Attended the Remembering Loos national commemorative event in the Caird Hall on 25th September
Approximate number of children registered to take part in the Summer Reading Challenge with over 64% completing the challenge
Summarised statement of financial activities
For the year ended 31 March 2016
Incoming Resources
| | | |
| --- | --- | --- |
| | 2016 Total £ | 2015 Total £ |
| Admissions etc | 3,246,535 | 3,046,981 |
| Memberships | 1,519,855 | 1,499,450 |
| Library income | 232,353 | 224,131 |
| Hire of facilities | 116,642 | 131,023 |
| Resaleable goods | 270,749 | 261,241 |
| Funding | 874,410 | 694,155 |
| Other Income | 705,656 | 705,943 |
| Catering income | 234,096 | 232,101 |
| Interest received | 8,410 | 15,345 |
| Provision of Leisure & Culture facilities | 7,208,706 | 6,810,370 |
| Service fee from Dundee City Council | 6,983,000 | 7,066,313 |
| Total Incoming Resources | 14,191,706 | 13,876,683 |
Resources expended
2016 Total £
2015 Total £
Staff costs
11,583,942
11,363,064
Pension finance and admin costs
384,354
610,115
Property costs
201,221
202,452
Supplies and services
2,306,480
2,421,146
Transport costs
209,020
272,337
Catering costs
117,646
114,017
Governance costs
10,260
10,035
Total resources expended
14,812,923
14,993,166
Total net

(expenditure)/income before pension remeasurements

(621,217)
(1,116,483)
The information has been extracted from the statutory accounts of the SCIO
Summarised balance sheet
As at 31 March 2016
Current assets
2016
2015
£
£
£
£
Stocks
40,653
54,659
Debtors
638,429
496,274
Cash in hand and at bank
2,300,514
1,904,837
2,979,596
2,455,770
Current liabilities
Creditors: amounts falling due in one year
(1,704,965)
(1,802,208)
Net current assets
2,296,546
1,959,059
Pension deficit
(10,170,941)
(11,499,616)
Net liabilities
(7,514,765)
(9,540,557)
Represented by
Unrestricted funds
2,027,231
1,472,765
Restricted funds
628,945
486,294
Pension deficit
(10,170,941)
(11,499,616)
Total funds
(7,514,765)
(9,540,557)
The information has been extracted from the statutory accounts of the SCIO

2017 will be the 150th Anniversary of The McManus, and staff have brought to the Board ambitious plans for the celebrations which will mark this auspicious milestone.
Engagement
Trustees and staff will attend each of Dundee's eight Local Community Planning Partnerships. These meetings will provide the opportunity to share the breadth of what Leisure & Culture Dundee does and our priorities. Importantly, they will also provide a forum for us to hear feedback and issues of concern from community representatives.
Expansion
With effect from the 1st April 2016 two new services transferred from the Local authority to Leisure & Culture Dundee, namely:
Ancrum Outdoor Centre - a small team of highly qualified outdoor activities specialists who work closely with Dundee schools and also offer public access to courses and a wide range of outdoor learning opportunities and hires specialist equipment to the general public, schools groups, Duke of Edinburgh Award groups, etc.
Active Schools - within each secondary school catchment area there is an Active Schools coordinator whose role it is to promote sport and links between schools pupils and community based sporting organisations.
The new community sports facilities at Harris Academy, designed and built with input from Leisure & Culture Dundee staff, will become operational in August 2016 and we look forward to promoting programmes similar to those which are operated in Grove and St Paul's and to working closely with the school to operate what will undoubtedly be a hugely popular facility in the west end of the city.
Our partnership with Macmillan Cancer Care continues to develop and, in addition to the work already established within Leisure and Sport, there are plans for a further enhancement of support for those who are coping with cancer, either as patients or carers, through the city's library network.
We have been working closely with Coca Cola and will be the second city in Scotland to deliver 'ParkLives' – a free health and fitness programme – which will be delivered in selected communities across the city from April 2016 for three years.
The Regional Performance Centre for Sport, which is to be built in Caird Park, has now completed its planning stage. There is agreement from all the national governing bodies which will use the facility and contract documents are currently in preparation.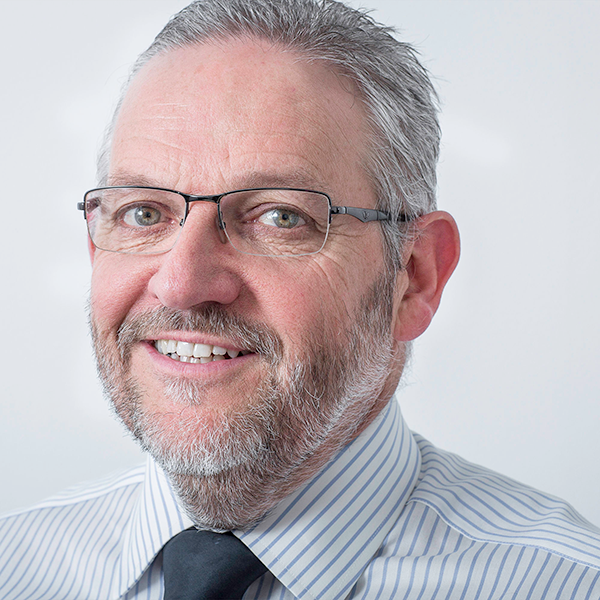 Stewart Murdoch
Managing Director