What's On - Caird Hall
Caird Hall
City Square
Dundee
DD1 3BG


Tel No : 01382 434451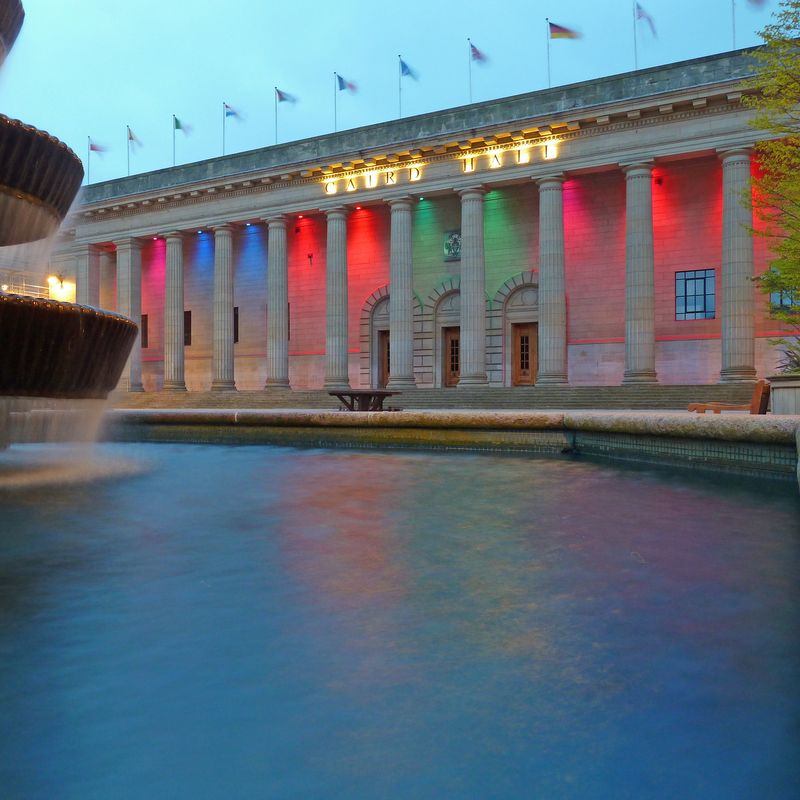 The Carpenters Story

Friday 29th November 2019 7:30pm

This highly acclaimed concert-style production continues to captivate audiences across the UK with its spectacular re-creation of the classic songbook that made The Carpenters a legend in the world...

Big Girls Don't Cry

Friday 13th December 2019 7:30pm

Celebrating the music of Frankie Valli and The Four Seasons......

Red Hot Chilli Pipers

Saturday 14th December 2019 7:30pm

The Red Hot Chilli pipers are in Dundee as part of the "Fresh Air" album tour! Following their chart success with Tom Walker and their track "Leave he light on" which reached number 4 in the UK...

Scottish Chamber Music New Year Gala Concert

Sunday 5th January 2020 3:00pm

Programme to include: ...

Some Guys Have all the Luck

Friday 31st January 2020 7:30pm

50 years on from the release of Rod's first album, Some Guys Have All The Luck - The Rod Stewart Story is back in theatres in 2019 with a brand new show, bringing to the stage a fantastic live...

Kevin Bloody Wilson plus Special Guests

Tuesday 10th March 2020 7:30pm

A long time ago, a long way from anywhere, in a West Australian mining town called Kalgoorlie, the legend of Kevin Bloody Wilson was born. It all started innocently enough - just a guy with too...

What's Love Got to do With It? - A tribute to Tina Turner

Friday 27th March 2020 7:30pm

What's Love Got To Do With It? is the joyous new show celebrating the music of the incredible Tina Turner. Audiences can expect a night of high energy, feel-good rock-and-roll featuring Tina's most...

Roy Orbison and the Traveling Wilburys Experience

Friday 18th September 2020 7:30pm

'Roy Orbison and the Traveling Wilburys Experience' will take you on a journey through the story of the Wilburys, with expert narrative and big screen action. This 31st Anniversary Special is...

Dead Ringer for Love

Saturday 24th October 2020 7:30pm

Dead Ringer for Love is the power-packed must see musical spectacular of 2019!...
copyright