What's On - Caird Hall
Caird Hall
City Square
Dundee
DD1 3BG


Tel No : 01382 434451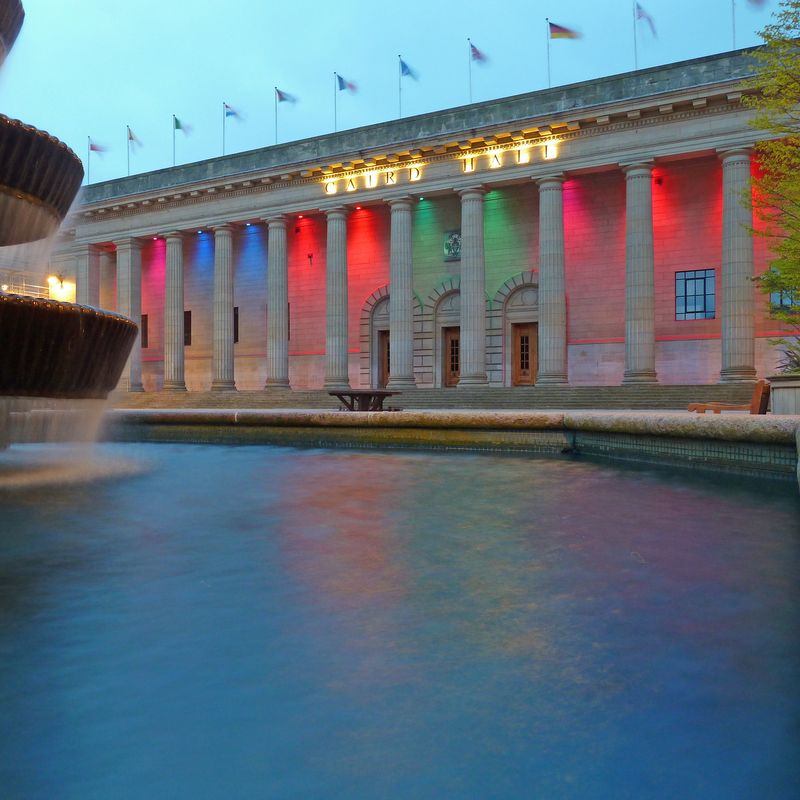 Dundee Symphony Orchestra Winter Concert With Nicola Benedetti performing Bruch Violin Concerto No. 1

Wednesday 19th December 2018 7:30pm

This a very special season for DSO. Not only it is their 125th anniversary but also, they have the great pleasure of performing with their patron, Nicola Benedetti for the first time. Nicola will...

RSNO Christmas Concert

Thursday 20th December 2018 7:30pm

RSNO Christmas Concert (featuring The Snowman)...

Abbamania's 2018 Christmas Party

Saturday 22nd December 2018 7:30pm

You can dance, you can jive, having the time of your life....

Some Guys Have All the Luck - The Rod Stewart Story

Saturday 19th January 2019 7:30pm

Some Guys Have All The Luck is a fantastic theatrical production celebrating the career of one of rocks greatest icons, Rod Stewart - from street busker through to international superstar! Paul...

The Classic Rock Show

Friday 1st February 2019 7:30pm

'The Classic Rock Fan's Ultimate Live Juke Box!'...

Sondergard and Benedetti

Thursday 7th February 2019 7:30pm

'Nicola Benedetti ' now, she really can play!' says the American jazz legend Wynton Marsalis. Not that we need telling! There's a good reason why Benedetti is the nation's favourite classical...

Menopause the Musical

Friday 8th February 2019 7:30pm

Starring Cheryl Fergison (EastEnders favourite Heather Trott), Maureen Nolan (The Nolans), Casualty's Rebecca Wheatley and Katherine Lynch (RTE's "Wagons Den"), the hysterical Menopause The Musical...

Dvorak's New World Symphony

Thursday 28th February 2019 7:30pm

Some pieces are classics for a reason - and when it comes to the New World Symphony we don't just mean the Hovis ad! Dvorak's great symphony of exile, hope and nostalgia has been stirring the...

Peter and the Wolf

Saturday 2nd March 2019 3:05pm

Children's Classic Concerts' Essential Orchestra is back with a new concert featuring Prokofiev's iconic fairytale Peter and the Wolf brought to life on stage by our very own musical characters....

High School of Dundee Spring Concert

Thursday 14th March 2019 7:00pm

he High School of Dundee presents a concert celebrating the wide range of music performed by its pupils. The concert will focus on the wonder of cinematic music from the glory days of Hollywood to...
copyright