What's On - Caird Hall
Caird Hall
City Square
Dundee
DD1 3BG


Tel No : 01382 434451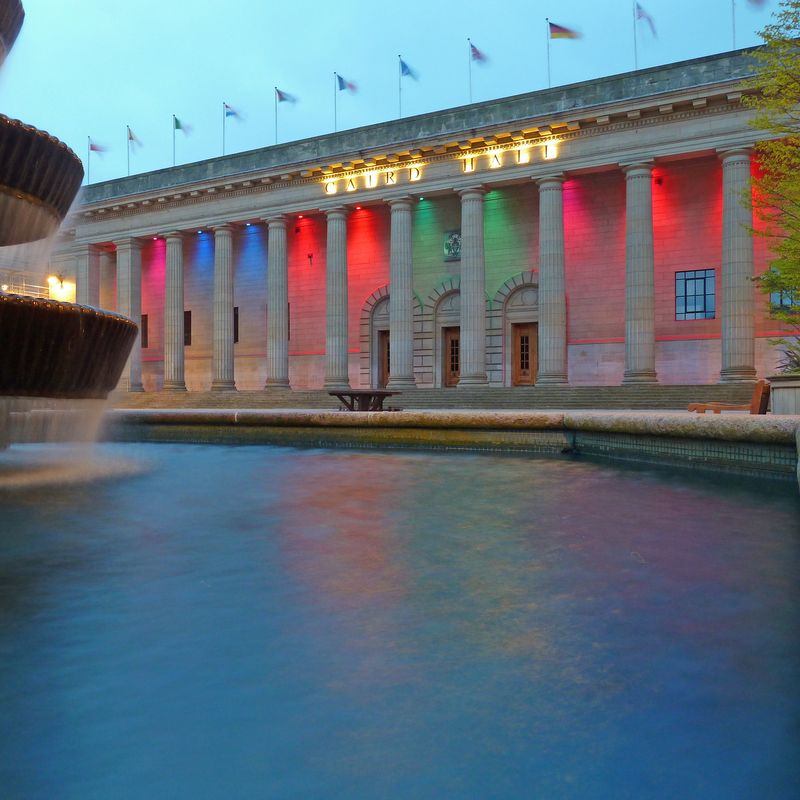 FOCHO Organathon

Saturday 23rd February 2019 10:00am

What has 34 hands, 32 feet and plays music non-stop for 6 hours?...a FOCHO Organathon!...

Dvorak's New World Symphony

Thursday 28th February 2019 7:30pm

Some pieces are classics for a reason - and when it comes to the New World Symphony we don't just mean the Hovis ad! Dvorak's great symphony of exile, hope and nostalgia has been stirring the...

Peter and the Wolf

Saturday 2nd March 2019 3:05pm

Children's Classic Concerts' Essential Orchestra is back with a new concert featuring Prokofiev's iconic fairytale Peter and the Wolf brought to life on stage by our very own musical characters....

High School of Dundee Spring Concert

Thursday 14th March 2019 7:00pm

he High School of Dundee presents a concert celebrating the wide range of music performed by its pupils. The concert will focus on the wonder of cinematic music from the glory days of Hollywood to...

Caird Hall Backstage Tour

Friday 15th March 2019 10:30am

Come and join us on the tour and see behind the scenes of Dundee's major concert and conference venue. Take a look backstage, view the magnificent Harrison & Harrison Organ and the Marryat Hall,...

The ELO Experience

Friday 15th March 2019 7:30pm

The ELO Experience - Sensational Tribute to The Electric Light Orchestra Greatest Hits and More Tour. ...

Pride of Ireland's St Patrick's Night Show

Saturday 16th March 2019 7:30pm

Come along to this fabulous night of Irish music, fun and laughter, jam packed with the very best of Irish entertainment and starring Ireland's most dynamic and versatile performers. The stunning...

Dundee Choral Union Spring Year Concert

Sunday 17th March 2019 7:30pm

"Messe de Sainte Cecile "by Charles Gounod...

University of Dundee Music Society Will Todd - Passion Music

Sunday 24th March 2019 7:30pm

The University of Dundee Choir are delighted to give the first Scottish performance of Will Todd's latest work "Passion Music"....

The Solid Silver 60s Show

Thursday 28th March 2019 7:30pm

For over 30 years, the Solid Silver 60s Show has entertained the nation and celebrated the world's most loved music. Known as an institution on the 60s circuit, SS60s is the original and premier...
copyright