What's On - Caird Hall
Caird Hall
City Square
Dundee
DD1 3BG


Tel No : 01382 434451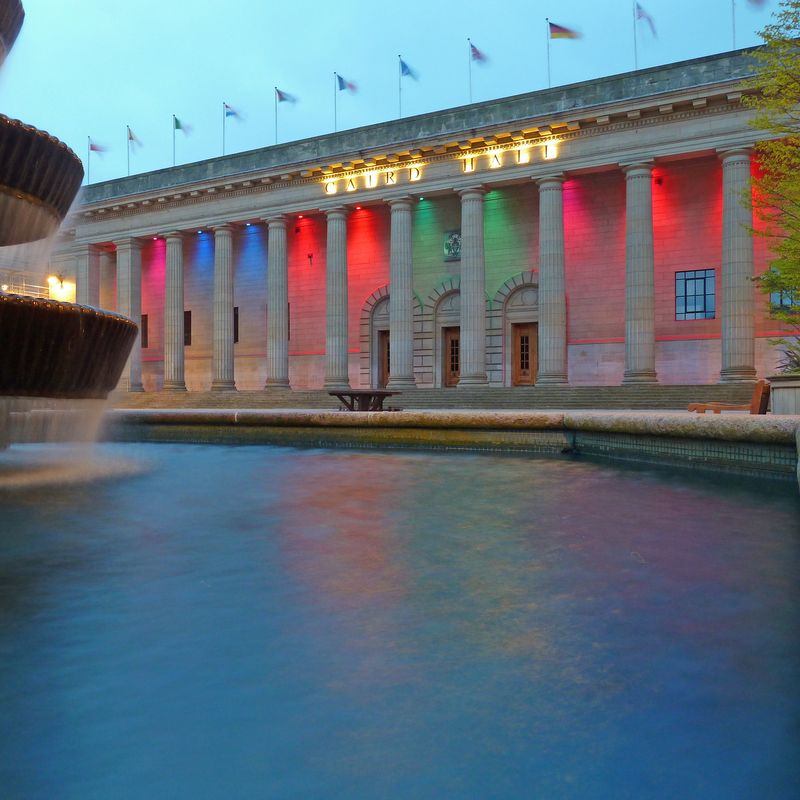 Dundee Symphony Orchestra Winter Concert

Saturday 23rd November 2019 7:30pm

Mendelssohn - Overture: The Hebrides ("Fingal's Cave")...

The Nutcracker - A Lavish Ballet of Festive Season

Sunday 24th November 2019 2:30pm

Music by Pyotr I. Tchaikovsky....

The Carpenters Story - Goodbye to Love 2019

Friday 29th November 2019 7:30pm

'A Star on Earth - A Star in Heaven' - Karen Carpenter....

University Choirs and Orchestra

Saturday 30th November 2019 7:30pm

Following last November's concert of music from our neighbours in Scandinavia, this time we cross "the pond to North America". With a wide range of music from spirituals to contemporary choral with...

NYCOS Dundee Choir Winter Concert

Sunday 1st December 2019 6:30pm

Join NYCOS Dundee Choir as it takes to the stage to present a wonderful winter concert. The singers, aged 8-18 years, will be led by Choir Director, Mairi Leggatt, as they showcase music prepared...

Scottish Ensemble Present: For A Winter's Night - Concerts by Candlelight

Wednesday 4th December 2019 7:30pm

Flickering candlelight, atmospheric architecture, and music of illumination and warmth......

The Libertines

Friday 6th December 2019 7:30pm

The Libertines are an English band that formed in London, England in 1997 and disbanded in 2004. They reformed in 2010 to play the Reading and Leeds festivals. The band released three full-length...

Big Girls Don't Cry

Friday 13th December 2019 7:30pm

Celebrating the music of Frankie Valli and The Four Seasons......

Red Hot Chilli Pipers

Saturday 14th December 2019 7:30pm

The Red Hot Chilli pipers are in Dundee as part of the "Fresh Air" album tour! Following their chart success with Tom Walker and their track "Leave he light on" which reached number 4 in the UK...

Dundee Choral Union Christmas Concert

Sunday 15th December 2019 7:30pm

Bach's 'Christmas Oratorio' - Parts 1 to 3...
copyright
Need this in a different language?