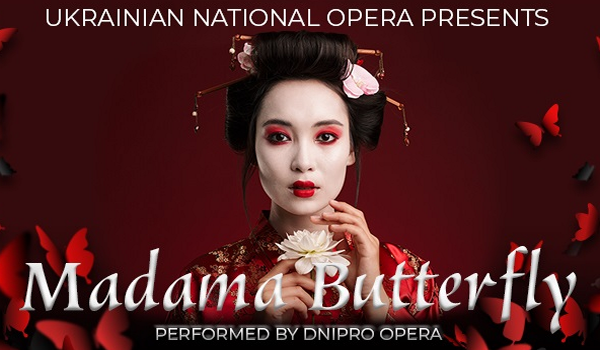 Caird Hall, Dundee
Monday 20 February 2023
Amande Concerts are thrilled to announce that for the first time ever the Ukrainian National Opera is touring the UK from 9 February to 5 April 2023. They will perfrorm one performance only of Madama Butterfly at the Caird Hall as part of the venue's centenary celebrations on Monday 20 February 2023.
If you've never tried opera before you will love the full orchestra experience with brand new settings and fantastic costumes, along with exquisite singing and wonderful tunes that you will be humming to yourself all the way home.
Madama Butterfly – Music by Giacomo Puccini. Sung in Italian with English surtitles
One of the most colourful and exotic yet tragic operas
Set in Japan at the turn of the last century, no opera can match the tragedy and sorrow of the doomed love affair between an American naval officer and his young Japanese bride, whose self-sacrifice and defiance of her family leads to tragedy. Though infinitely sad, the compelling tale of Madama Butterfly remained Puccini's favourite opera – his supreme theatrical achievement also gave the world its most sublime and beautiful arias in history - One Fine Day and Love Duet, as well as the Humming Chorus, which has been popular with opera-goers for over a century.
Tickets – www.dundeebox.co.uk