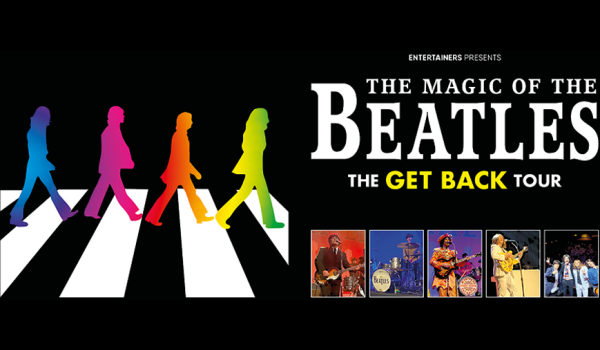 Centenary celebrations continue at The Caird Hall as they step back in time to mark sixty years of Beatlemania.
It was the third and final night of the Beatles mini tour of Scotland promoted by Albert Bonici and Dundee's own Andy Lothian Jnr that The Beatles played their first concert at Caird Hall on 7 October 1963.
Also on the bill was Johnny Hudson and the Hi Four, Malcolm Clarke and the Crestas, The Cavaliers and Tommy Dene and the Tremors.
Now, Caird Hall will celebrate the music of one of the greatest bands of our lives - sixty years on at the Caird Hall on Saturday, 7 October 2023, with 'The Magic of the Beatles'.
We are delighted to announce the "GET BACK!" UK tour for 2023. The sensational cast not only looks and sounds like John, Paul, George, and Ringo but also generates the same incredible excitement and unique sense of humour.
This magical 'musical' mystery tour will transport you back to the golden era of pop with hit after hit!
Bringing you all the hits you know and love, including She Loves You, A Hard Day's Night, Help, I Feel Fine, Sgt. Pepper's Lonely Hearts Club Band, Hey Jude, Here Comes the Sun, Get Back and so many more.
The Magic of the Beatles will show you love is all you need. So let it be and get your tickets now at www.dundeebox.co.uk.
This is a tribute show and is in no way affiliated with any original artists/estates/management companies or similar shows.
The promoter reserves the right to alter the programme.