Gym
---
Choose from 6 gyms across the city. All our gyms use Life Fitness kit including a mix of cardio, resistance, functional and free weight equipment.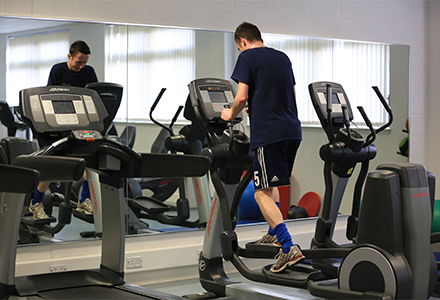 Cardio
Get your blood pumping with a cardio workout aimed at increasing your heart rate and raising your oxygen levels. A cardio workout can improve many aspects of your health including physical and mental health, metabolism, weight regulation and sleep.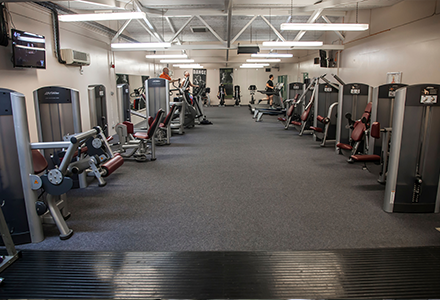 Resistance Equipment
Increase your strength by working your muscles against force.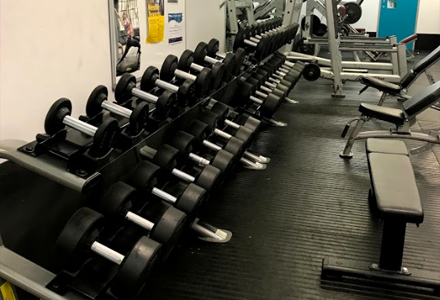 Free Weights
Improve your strength and range of motion with a free weights workout and reap the benefits of a strength workout including, stronger bones, increased muscle mass, toning of muscles, weight regulation, balance and much more.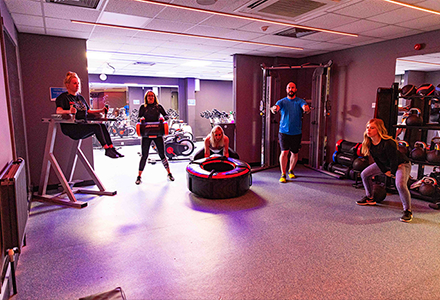 Functional Training
Complete a full body functional workout using equipment such as a SkiErg Trainer, Self-powered Curve Treadmill, Kettlebells, Cable Machines, Tyre, Power Bags, Pylo boxes and more.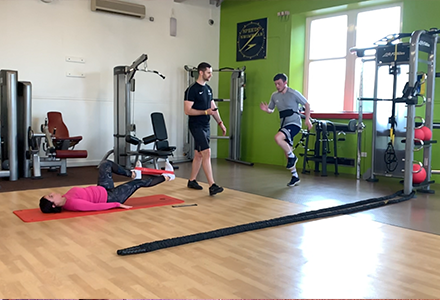 SYNERGY Rig
The groundbreaking SYNRGY360 and T systems creates a fun, inviting and meaningful workout experience for all exercisers. Rigs are available at Lochee and Douglas.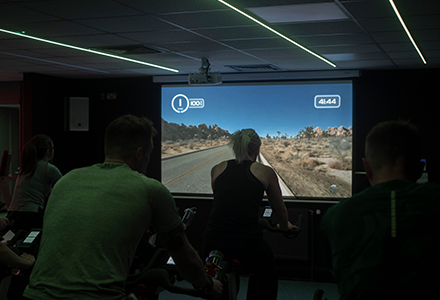 Virtual Cycle Studio
The virtual studio at DISC is equipped with IC6 Cycle bikes which utilise Coach by Colour. Choose between My Ride Studio Coach, where you can be coached virtually through our virtual screen by a My Ride instructor or Studio Tour where you can explore terrain from around the world.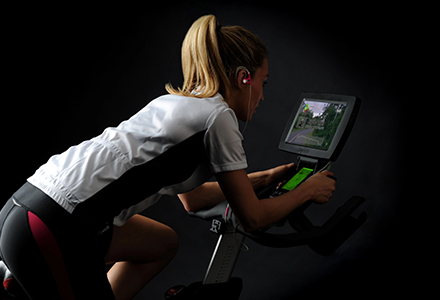 My Ride Bikes
IC6 cycle bikes featuring My Ride are located at DISC and Douglas. The Console provides bikes with an immersive, video-based instruction directly to the handlebar, redefining the digital experience. With a combination of accurate performance data and a wide variety of entertainment, the console provides advanced data accuracy, results-orientated coaching and stunning footage from around the world.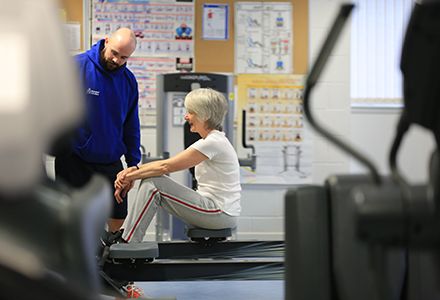 Member Sessions
Two different sessions available with one of our experienced fitness instructors. A Fitech Health & Fitness Assessment provides you with personal, science backed results based on a set of lifestyle and physical indicators. 1:2:1 Training Sessions help you achieve your fitness goals and reach your potential in the gym. Both can be booked via the app.