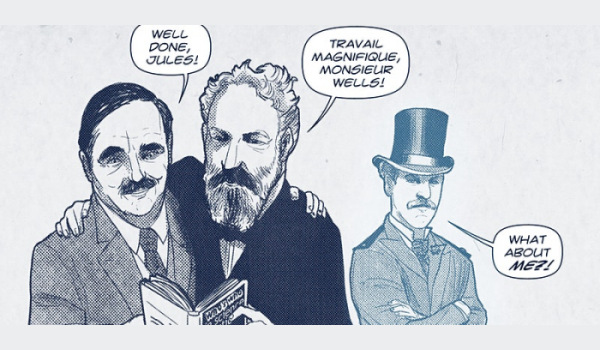 Steps Theatre, Dundee Central Library
Wed, 6 April 2022. 17:30 - 19:00
Free
This talk by Keith Williams introduces the life and work of Cupar-born Robert Duncan Milne (1844-99). Milne published over fifty Science Fiction stories (some multi-part or novella length), mostly in the Argonaut and the San Francisco Examiner between 1879 and 1899. He pioneered SF themes such as climate catastrophe, cryogenics, molecular re-engineering of the body, personality transfer, scientific terrorism and drone warfare, remote surveillance and telecommunications, satellite phones and technologies for visual time travel which anticipate cinema and TV. Scotland appears to punch below its weight in relation to early science fiction, yet Milne is an extraordinary lost presence who slipped through the cracks of the canon by a series of historical accidents - until now.
Keith Williams is Reader in English at the University of Dundee and convenes its Science Fiction programme. He has published many articles and essays on early Science Fiction and is the author of H.G. Wells, Modernity and the Movies (2007), a major study of Wells's SF, cinema and other visual media. With his PhD student, Ariana Brin, he is currently co-editing the first critical edition of Robert Duncan Milne's pioneering stories
Event tickets Resurrecting the Lost Scottish Father of Transatlantic Science Fiction Tickets, Wed 6 Apr 2022 at 17:30 | Eventbrite
An exhibition on the topic is also in Dundee Central Library, Wellgate Centre, Dundee DD1 1DB 4-23 April 2022 during library opening hours.