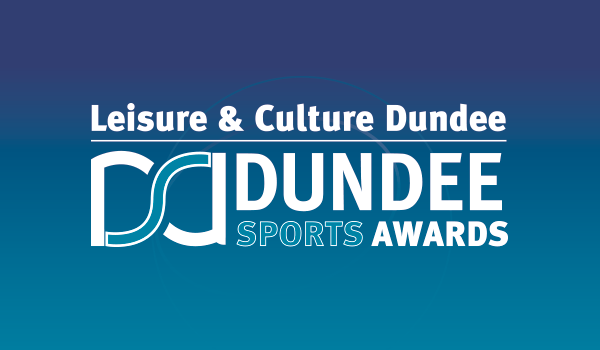 Leisure & Culture Dundee has announced the shortlisted nominees for the 22/23 Dundee Sports Awards, which will celebrate the success of sporting clubs and individuals in Dundee. Previously Leisure & Culture Dundee has held two separate awards evenings, one to celebrate school sport and another to celebrate community and performance sport. For the first time, tribute will be paid to the success of our elite and community sports clubs, schools and athletes on the same evening, recognising the work that is taking place to provide sporting opportunities to more people in schools and communities across Dundee.
Judy Dobbie, Managing Director of Leisure & Culture Dundee, said,
"We are delighted to announce the short-listed nominees for the Dundee Sports Awards 22-23. The nominations were of a very high standard and I know the judging panel had to make some really tough decisions. We have some exceptional talent and hard work being undertaken in the city and the dedication to sport in Dundee is an inspiration to us all. Congratulations to everyone who has been shortlisted, we now can't wait for the awards ceremony to take place."
The Gym Rental Company will sponsor the awards ceremony taking place on Saturday, May 20, 2023, at the Apex Hotel in Dundee.
Category
Nominees
Student Volunteer of the Year
Ruby Swaine (Kingspark Primary School)
Amy Mackay (Eastern Primary School)
Katie Joss (Grove Menzieshill Hockey Club)
John Mitchell (Baldragon Academy)
Young Volunteer of the Year
Malachi Herd (Dundee Madsons Basketball Club)
Kaitlyn Barclay (St Paul's Academy)
Chloe Young (Craigie High School)
Rebecca Moore (Harris Academy)
School Volunteer of the Year
Barrie Pullar (Blackness Primary School)
Andy Cameron (Clepington Primary School)
Neil Ferrier (Harris Academy Cluster)
Eilidh Reynolds (Grove Academy)
Club Volunteer of the Year

Muhammad Saghir (Kinloch Cricket Club)
Jerry Howett (Lochee Boys & Girls Club)
Chris Bonnar (Grove Menzieshill Hockey Club)
Jayne Digby (Dundee West Football Club)
Susan Muir (Kanzen Karate)
Heather Rennie (Dundee Madsons Basketball Club)

Jenny Wood Allen Memorial Trophy
Kyle Ferguson (Finmill Tenshinkan Karate)
Cerys Hawes (Kanzen Karate)
Shayne Humphries (Dundee Dragons Wheelchair Sports Club)
Rory McKinna (Royal Tay Yacht Club)
Lifetime Commitment Award
Robert Benvie (Dundee United Sports Club)
Mary Johnstone (Craigie High School)
Jim Hunter (Dundee West Community Trust)
School of the Year
Craigiebarns Primary School & Nursery
Rosebank Primary School
Harris Academy
Baldragon Academy
St Andrew's Primary School
Club of the Year
Dundee Dragons Wheelchair Sports Club
Kanzen Karate
Dundee Rugby Club
Forfarshire Cricket Club
Dundee Madsons Basketball Club
Young Sports Person of the Year
Josh Holt (St Paul's Academy / Dundee United)
Luca Flynn (Lochee Boys & Girls Club)
Taylor Mackenzie (St John's High School)
Evelyn Brown (Dundee Stars Junior Ice Hockey Club)
Sports Person of the Year
Sam Hickey (Lochee Boys & Girls Club)
Natasha McKay (Dundee Ice Skating Club)
Rory McKinna (Royal Tay Yacht Club)
Tom Mitchell (Royal Tay Yacht Club)
Changing Lives Award


(There will be two winners for this award, a community winner and a school winner).

Dundee City Aquatics
Dundee West Community Trust
Fairfield Community Sports Hub
Baldragon Academy School of Sport
Rosebank Primary School
St Andrew's Primary School