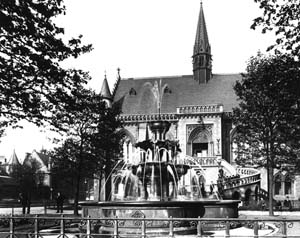 The Albert Institute was built in 1865–67 as part of the nationwide desire to share in the Queen's sense of loss at the death in 1861 of her beloved and high-minded husband.
It also coincided with a wish on the part of the members of Dundee's emergent business class to acquire a visible symbol of their participation in the current cultural renaissance.
The Albert Institute is Dundee's lasting memorial to the Victorian era, although since 1984 it has been known as 'The McManus Galleries' in memory of a former Lord Provost.
Source: 'Dundee Names, People and Places' – David Dorward