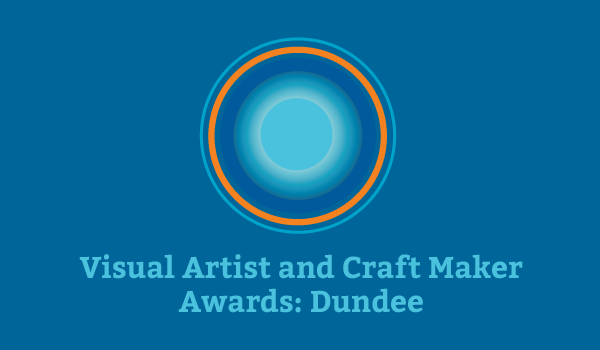 Leisure & Culture Dundee is delighted to continue its partnership with Creative Scotland to offer bursaries of up to £750 to local visual artists and craft makers through the Visual Arts and Craft Makers Awards: Dundee (VACMA)
Applications are now open for bursaries of National Lottery funding, through Creative Scotland's Visual Artist and Craft Maker Awards (VACMA) programme.
These one-off grants aim to support the creative development of visual artists and craft makers at all stages of their career.
This year's VACMA programme offers two fixed fee bursaries - the first is a £750 grant for visual artists and craft makers who can demonstrate a commitment to developing their creative practice; the second is a grant of £500 for new graduates/emerging artists.
VACMA funding has previously supported projects including skills development and courses, artistic mentoring, researching a new body of work and experimenting with new materials.
Amanda Catto, Head of Visual Arts, Creative Scotland said:
"These bursaries are invaluable in supporting the creative development of artists and craft makers across Scotland. With thanks to National Lottery players who make these awards possible, we're pleased to be working with local partners to deliver the scheme across 25 Local Authority areas, offering grants to emerging and more established practitioners, alike."
Full eligibility criteria and application forms are available on Leisure & Culture Dundee's website www.leisureandculturedundee.com/vacma
The deadline for applications is 5pm, Tuesday 2 February 2021
VACMA:Dundee is a partnership between Leisure & Culture Dundee and Creative Scotland. The scheme offers local support for Dundee-based visual artists and craft practitioners in their creative and professional development.
Importantly, the VACMA: Dundee scheme is intended to encourage artists to live and work in Dundee and to ensure that the arts play a vital and lasting role in the City.