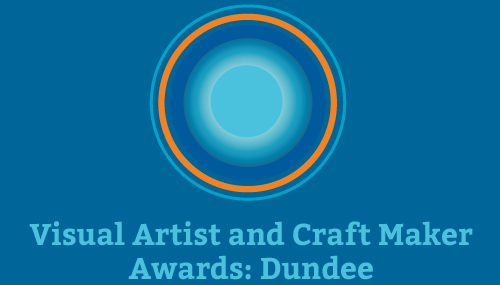 ---

---
Visual Artist and Craft Maker Awards: Dundee
In partnership with Creative Scotland #VACMAScotland #VACMADundee
Autumn Deadline: Tuesday 10 November 2020
Winter Deadline: Tuesday 2 February 2021
In partnership with Creative Scotland, the Visual Artist and Craft Maker Awards: Dundee has been established to support Dundee-based visual artists and craft practitioners in their creative and professional development.
The awards are intended to encourage artists to live and work in Dundee and to ensure that the arts play a vital and lasting role in the city.
The Visual Artist and Craft Maker Awards
In place of usual VACMA awards this year fixed bursaries are available to in recognition of the ongoing impacts of COVID-19 on individual artists and makers. The scheme acknowledges the limitations placed on individual practices and the opportunities that are currently available. The VACMA scheme offers two levels of bursaries you should apply for the one that best suits your situation.
Bursaries of £750
Bursaries of £500 for New Graduates / Emerging Artists. Applicants must have less than 5 years' experience outside of education or training or to have graduated in 2015 or later
Mentoring Scheme
The Mentoring Scheme has been suspended this year.
For more information contact: themcmanus@leisureandculturedundee.com