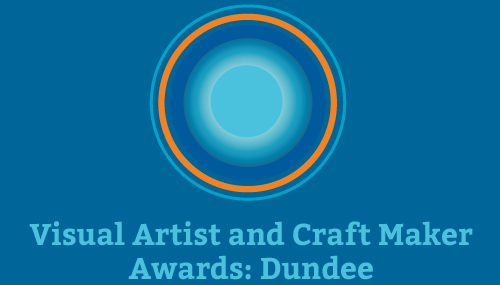 ---

---
Visual Artist and Craft Maker Awards: Dundee
In partnership with Creative Scotland #VACMAScotland #VACMADundee
Autumn Deadline: Tuesday 8 October 2019
Winter Deadline: Tuesday 4 February 2020
In partnership with Creative Scotland, the Visual Artist and Craft Maker Awards: Dundee has been established to support Dundee-based visual artists and craft practitioners in their creative and professional development.
The awards are intended to encourage artists to live and work in Dundee and to ensure that the arts play a vital and lasting role in the city. There are two strands of funding:
The Visual Artist and Craft Maker Awards
This scheme offers grants to individual applicants toward the costs in developing new work. Awards of between £500 and £1500 are available.
If you are a recent graduate or emerging artist you can now apply for a £500 bursary - see application guidelines.
Mentoring Scheme
This scheme is open to both visual artists and craft makers. Two awards will be made annually. The two successful applicants will each be supported by a mentor to develop their creative practice and receive a bursary award of £1500.
For more information contact: susan.keracher@leisureandculturedundee.com