What's On - Dundee Repertory Theatre
Dundee Repertory Theatre
Tay Square
Dundee
DD1 1PB


Tel No : 01382 223530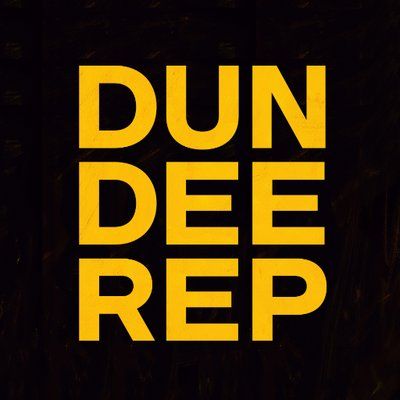 Singing I'm No A Billy He's A Tim

Wednesday 25th September 2019 7:30pm

Scotland's favourite bigots are back in this hilarious new sequel to Des Dillon's smash hit comedy, Singing I'm No A Billy He's A Tim....

The Chosen

Thursday 26th September 2019 8:00pm

Created and directed by Kally Lloyd-Jones, The Chosen is an intensely moving dance piece about dying and embracing the art of iving and the passage of time. How do we choose to live in the face of...

Sinatra Raw

Friday 27th September 2019 7:30pm

Richard Shelton's masterful show revealing the man behind the music tours following a sold-out West End season....

The Tape Face Show

Saturday 28th September 2019 7:30pm

New jokes, new props, same tape......

A-Z of Dundee

Saturday 12th October 2019 7:30pm

Alright - ye'll huv had yer Jute, yer Jam and yer Journalism; but whit about Robin Hood? Or Jack the Ripper? Believe it or not, the city of Dundee has affected the outside world in ways completely...

Slug

Wednesday 16th October 2019 3:00pm

Slug is munching through your prize winning cabbages eating your roses and...

The Whirlybird

Friday 18th October 2019 1:00pm

Created by Scotland's leading eco-friendly theatre company, The Whirlybird is an uplifting theatre show for children aged 3-7, featuring movement, music, bird song, puppetry and lots of things that...

Scottish Dance Theatre Double Bill - Process Day and The Circle

Saturday 19th October 2019 8:00pm

Our ensemble of exceptional dancers transform into sleek, androgynous beings inhabiting dark recesses and shadows, guided by a futuristic techno soundtrack in the return of Process Day by award...

Thick Skin, Elastic Heart

Monday 21st October 2019 7:00pm

Thick skin, elastic heart is an exciting collection of contemporary spoken word monologues and group poems, giving voice to a generation that is frequently reduced to a sound-bite in mass media&...

Autobiography

Tuesday 22nd October 2019 8:00pm

For 25 years, British choreographer and director Wayne McGregor has made choreography that interrogates life through the experience of the body. Now McGregor turns his attention to the body as...
copyright