What's On - Broughty Castle Museum
Broughty Castle Museum
Castle Approach
Broughty Ferry
Dundee
DD5 2TF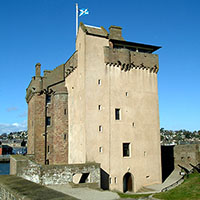 Tales From The Castle

Saturday 9th February 2019 3:00pm

If Broughty Castle could talk what tales it could tell! Join our Visitor Assistants for informal guided tours that explore this remarkable historic building and its museum collections....

Look What the Tide Brought In

Thursday 14th February 2019 1:00pm

In 2018 the Beast from the East washed up creatures usually found living offshore, from tiny jellyfish to huge whales and cuttlefish to conger eels. Each year winter storms drop unfortunate...
copyright