What's On
Gimme the Loot (cert tbc)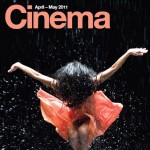 This is writer/director Adam Leon's debut feature, a cleverly crafted urban drama that is neatly photographed by Jonathan Miller. Based on the strength of this it's safe to assume we'll be seeing big things from Leon in the future.
Gimme the Loot opens with a clever ploy, whereby graffiti artists on a 1980s television show brag about their foiled attempts to tag the giant apple at Shea stadium in New York. The apple appears every time the Mets score a home run. Twenty years later this feat has yet to be achieved and such a coup would inscribe graffiti artists Malcolm (Ty Hickson) and Sofia (Tashiana Washington) in street art mythology. Malcolm and Sofia attempt to raise $500 to bribe a security guard to gain access to the stadium, prompting a series of misadventures from petty theft to shoplifting. The feisty Sofia's endeavours to obtain money are thwarted by rival crews. Malcolm relieves a local drug dealer of a few bags of weed and makes a delivery to privileged stoner Ginnie (Zoe Lescaze), motivating him to plan a burglary. They enlist small time crook Champion (Meeko) to help, but his inability to pick the lock leaves their efforts frustrated.
Cityscapes and dilapidated buildings establish a gritty New York backdrop, where Leon generates a comic narrative that is superbly delivered by a talented cast. This is a contemporary low budget American film with a wonderful authenticity that celebrates teen innocence rather than glorifying gangster culture.
Dundee Contemporary Arts Cinema
01382 909 900
152 Nethergate
Dundee
DD1 4DY

01382 909 900








copyright