What's On
To the Wonder (12A)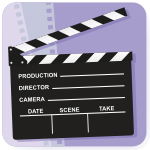 After waiting for a new Terrence Malick film for so long, the enigmatic American filmmaker gives us two in as many years. To the Wonder follows hot on the heels of his Cannes prize-winner The Tree of Life and indeed there are many similarities between the two films.With its loose (some might say non-existent) narrative structure, elegiac imagery and mesmerising voice-over, To the Wonder will confound some viewers and entrance others.
Essentially a meditation on love, the story is told through four main characters. Marina (Bond girl Olga Kurylenko) and Neil (Ben Affleck) meet in Europe, fall in love and move to America. As their passion fades and the relationship flounders, Marina meets a priest who is struggling with his faith (Javier Bardem) and Neil becomes involved with his childhood flame Jane (Rachel McAdams). Using several points of view and different languages, the film is a river of inner thoughts, with very little dialogue exchanged between the characters. For Malick, setting his characters in a physical environment provides as much a key to understanding their psyches as what they do or don't say.
Visually and aurally evocative, this is not your average mainstream film. What Malick always offers is something more complex, more challenging and ultimately, we hope, more rewarding for those of you who are willing to take a chance on it. Like the powerful emotions of love it explores, To the Wonder is a journey full of highs and lows which will make you look differently at the world.
Dundee Contemporary Arts Cinema
01382 909 900
152 Nethergate
Dundee
DD1 4DY

01382 909 900








copyright