What's On
Alba Real Ale Festival 2018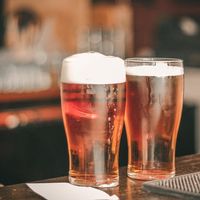 The Royal Tay Yacht Club is proud to host the seventh Alba Real Ale Festival. The event will take place from Friday 24th to Sunday 26th August 2018. The festival will once again offer over forty different real ales, ciders and lagers produced by Scottish microbreweries from across the country. The festival is gearing up to be a fantastic club event. The bands are booked, the ales are being tasted ready for selection and over 1500 visitors are expected to enjoy the festival. Many visitors have made this an annual event in their diary and last year Saturday was already sold out within twenty minutes of going on sale.
Over the weekend there will be music from local performers including, Funkin Idiots, Billy Mitchel, Miami Vince, Sellars Brothers, Rock Bottom, Buffalo Soldiers, The Declaration Band, Tarpualin, Road Runner and The Mess Arounds. Come and enjoy a family friendly atmosphere, within the grounds of the clubhouse.
Tickets:- Friday £4, Saturday and Sunday £8 per day, children under 18 free, Sunday evening £4.
Information published by Leisure and Culture Dundee.
Promoted By: Royal Tay Yacht Club
Mandy Gordon
01382 477516
Fort William House
34 Dundee Road
Dundee
DD5 1LX

01382 477516
copyright