What's On
The Painting And Etchings Of Charles G L Phillips (1863-1944)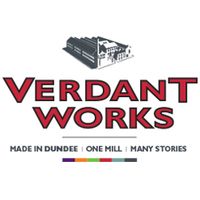 Charles Gustav Louis Phillips was a talented and prolific artist. Originally from Aberdeenshire he moved to Dundee in 1879 to study art and initially worked as a teacher before later turning to more commercial commissions, working for Valentines and The Courier. Phillips became well known as a successful landscape painted in the area and his work was regularly exhibited at Graphic Arts Association exhibitions and the Royal Scottish Academy. Phillips died in 1944 at the age of 80.
This exhibition highlights a variety of etchings and paintings from our collections and showcases stunning views of the city including Dundee High School, the docks, Overgate, Morgan Academy and the Howff.
Information published by Leisure and Culture Dundee.
Promoted By: Dundee Heritage Trust
Verdant Works
25-29 West Hendersons Wynd
Dundee
DD1 5BT

01382 309060






copyright