What's On
I Wish (PG)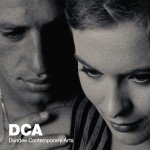 The films of Hirokazu Kore-eda (Nobody Knows) have always offered patient, keen observations of human behaviour. His new film proves that he has an extraordinary gift for working with young actors and capturing all the heartbreak of children obliged to live in an adult world.
When his parents separate, 12 year-old Koichi (Koki Maeda) ends up in the south of Kyushu island with his mother, while his younger brother Ryunosuke (Ohshiro Maeda) is with his father in the north. Koichi is desperate for his family to be together again, so when he hears that the intense energy of two brand new high speed trains passing each other might create a miracle, he decides that he needs to find a way to be at their inaugural rail journey. I Wish focuses on the two brothers, jumping back and forth between them as they grow to accept their new surroundings while always keeping an eye on their ultimate goal of meeting on the train platform.
Despite its premise, I Wish is never sentimental. Kore-eda allows his two young protagonists (real-life siblings) to infuse the film with genuine emotion, perfectly capturing the pain and joy of growing up in a difficult situation which is out of their control.
Dundee Contemporary Arts Cinema
01382 909 900
152 Nethergate
Dundee
DD1 4DY

01382 909 900








copyright