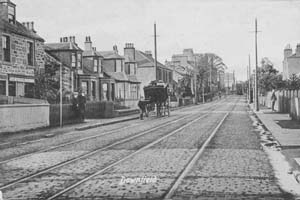 Downfield has nothing to do with any meadow on a gradient.
A new village was founded in 1835 on land once owned by a poultry farmer, John Wishart, who dealt in feathers and down from his birds.
He rejected the idea of calling the new village Wishartfield to perpetuate his own name. But he obviously felt the animals that had made his fortune were more worthy, as the name Featherfield was considered before he finally decided on Downfield.