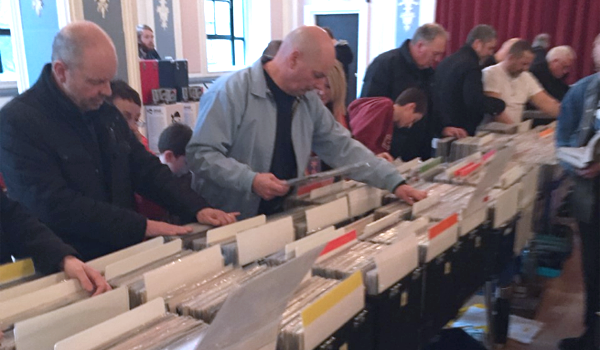 Leisure & Culture Dundee is delighted to welcome the return of the Dundee Record Fair to the Caird and Marryat Halls this Sunday (30 January 2022).
The ever-popular Record and CD Fair returns after a 2 year absence. Now in its 40th year, this is the longest running Record Fair in Scotland. Started in 1982 and run by Lester Mariner from Birmingham,  it was taken over in the late '90s by Alistair 'Breeks' Brodie owner of the famous 'Groucho's' record shop in Dundee. After Alistair's untimely death in 2019, the fair has been organised by George Robertson. 
In its heyday in the 80's and 90's it attracted well over 1000 vinyl enthusiasts and is still a popular Sunday event attracting collectors from the city and surrounding area four times a year.
It runs 11am-3.30 pm and entry is £1 entry.