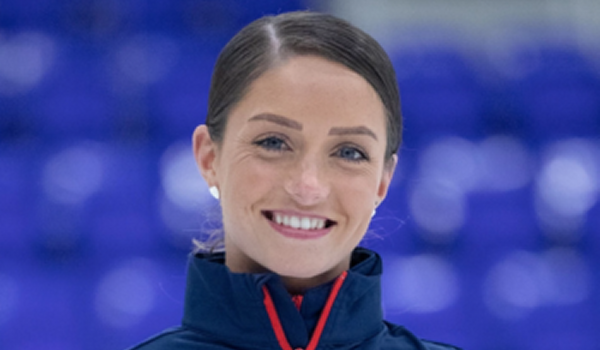 Everyone at Dundee Ice Arena would like to wish five-time British Champion figure skater Natasha McKay the best of luck when she competes for the first time in the women's singles at the Winter Olympics in Beijing.
Natasha trained at Dundee Ice Arena in preparation for the games and won the women's quota place for Great Britain with a brilliant performance at the 2021 World Championships.
She scored a personal best of 58.15 in her short program to make it through to the free skate. She ended in 23rd place with a score of 153.46 and an Olympic spot for Great Britain.
Before heading to the Games, she won her fifth British title in December before attending the European Figure Skating Championships in January, where she recorded her best-ever result at the competition. The 27-year-old finished 17th with a score of 161.74.
Simon Briggs, who has coached at Dundee Ice Arena for 21 years, has also travelled to China to support Natasha.
Neil Craik, Manager at Dundee Ice Arena, said:

"Natasha is an amazing talent from Dundee, Figure Skating is considered a niche sport in this country, but it is incredibly popular worldwide, so to be competing at an Olympic Games against the top nations and skaters in the world is a remarkable achievement." "We are delighted and proud at Dundee Ice Arena that we have been able to support Natasha's journey.

Natasha started in our grassroots programme many years ago and is now competing at the very, very top level. Seeing her at the Olympics will be hugely inspiring for youngsters in the city, particularly those on our Learn to Skate programme. Despite being Britain's number one for the past five years, Natasha still coaches skaters of all levels on our programme. Few beginners anywhere will be able to say that an Olympic athlete is coaching them.

We'll all be watching the Winter Olympics very closely and wish Natasha the best of luck in her events, and we hope everyone in Dundee and beyond can get behind her."
Natasha McKay is skating at the Winter Olympics on
Tuesday 15 Feb 2022
10:08-14:25 - Women Single Skating - Short Program
Thursday 17 Feb 2022
10:08-13:57 - Women Single Skating - Free Skating
Anyone interested in Dundee Ice Arena's Learn to Skate programme can contact the centre by emailing info@dundeeicearena.co.uk or calling 01382 431900.