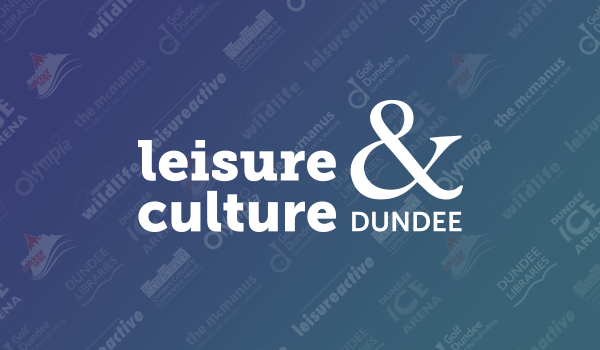 Leisure & Culture Dundee has launched a new online Resource Centre where anyone can now access home workouts, download ebooks and take part in other activities to keep body and mind active during these unprecedented times.
Fitness and physical activity are a big part of many daily lives and are known to have a beneficial impact on both physical and mental health. The norm for gym members is to head down to their local sports centre or pool and take part in an exercise class, workout in the gym or take a dip in the pool. These activities can help make people feel better and can increase energy levels. Government guidance means that we all have to temporarily look at exercise in a different way. Leisure & Culture Dundee has stepped in to help its leisureactive members and everyone in Dundee stay positive by offering digital at home workouts ideas on their YouTube and social media channels.
Reading books and listening to audiobooks can also lead to stress reduction and improved mental wellbeing. While Libraries are temporarily unavailable members can still access the thousands of electronic titles, comics and magazines via the resource centre. If you haven't been a library member before, or it's been a while, then this is could be the time to develop your reading habit. Anyone can join online for free and access a wide range of digital reading via their RBDigital and BorrowBox services. Library staff will then upgrade membership once normal service resumes.
The Resource Centre and Leisure & Culture Dundee's Facebook pages also have activities for children and young people. Each week they are streaming Boogie Babies, along with Little Movers Dance sessions, Bookbug, Little Gymtime activities, Baby Yoga, Baby Massage and Growth Mindset videos. The Urban Moves Dance Programme are also getting Dundee dancing by offering online dance tutorials which can completed by anyone, from beginners to the next big star. Participants can catch Urban Moves dancers showing off their skills on the TikTok video sharing app craze that is currently sweeping the country at the moment and particularly popular with the nation's young people.
The charitable trust's Cultural Services team are also getting involved by putting together 'Mini McManus Creates' craft activities for families to have fun and be creative together. Each week they are taking the museum's collection as inspiration and providing DIY learning ideas to keep everyone busy. They are also looking at ways to share elements of their collections on social media and have already begun to share some of Joseph McKenzie's stunning black and white photographs from their postponed exhibition, A Love Letter to Dundee.
Sinclair Aitken, Chair of Leisure & Culture Dundee said
"With over 3 million attendances to Leisure & Culture Dundee venues annually, we know how important we are to the people of the City and beyond. We have a vital role supporting the physical and mental wellbeing of our communities and that is especially important in difficult times such as these. Although customers can't visit us in person at the moment, our staff have been working hard to provide the public with even more online access to leisure, sport, wellbeing, cultural and library services. I encourage everyone to join the thousands of others who are already accessing online fitness sessions for all ages and abilities, downloading e-books, audiobooks and taking part in the hundreds of online courses available."
Visit Leisure & Culture Dundee's Resource Centre at www.leisureandculturedundee.com/coronavirus/resources