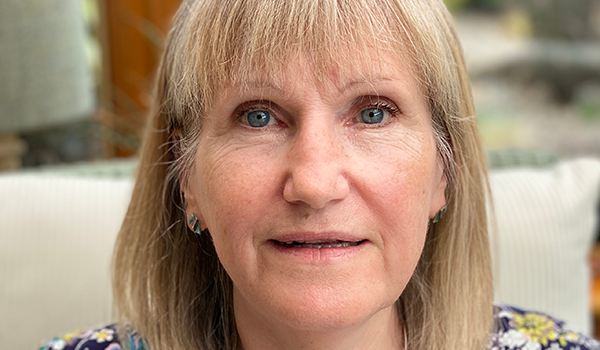 Moira Methven MBE has been appointed as Chair of Leisure & Culture Dundee. Moira has been a Trustee at the charitable trust since 2016 and succeeds Sinclair Aitken in the role.
A former CEO of the Scottish Library and Information Council and an Honorary Vice-President of the Chartered Institute of Library and Information Professionals in Scotland, Moira was awarded an MBE in 2016 for services to Libraries in Dundee. Before retiring in 2011 from Dundee City Council, she was Head of Libraries, Information and Cultural Services. This post comprised the management of libraries, art galleries, museums and community centres across the city, as well as deputising for the Director. From 2007 until 2015, she was a Trustee of the National Library and served on the Governance Committee and chaired the Staffing and Remuneration Committee. Moira is also the current Chair of Leisure & Culture Dundee's HR and Equalities Committee.
Moira Methven, Chair of Leisure & Culture Dundee said:
"I am under no illusion that I am taking on this role when the organisation is facing unparalleled challenges. Our city, in common with the rest of the country, has experienced several false dawns over the last few months but I believe that we can look ahead to better times.

"Leisure and Culture Dundee has a committed and talented workforce and a dedicated Board. Working in partnership with the City Council, Dundonians can be assured that we are striving tirelessly to restore library sport and cultural services as soon as the opportunities arise.

"As someone who has lived in the city for most of my life, I've come to realise how resilient my fellow citizens are and this makes me considerably optimistic for the future.
Judy Dobbie, Director of Leisure & Culture Dundee said:
"I warmly welcome Moira to the new role of Chair, she brings with her enormous experience, knowledge, expertise and is hugely respected by colleagues in Dundee and across the country. Moira's appointment comes at an important time for the organisation. I look forward to working closely with her as we continue our vital role of supporting the city's recovery and the physical and mental wellbeing of our citizens."
Dundee City Council Leader Councillor John Alexander said:
"I welcome Moira to her new role as Chair of Leisure & Culture Dundee. I know Moira will provide great value to the organisation with her previous experience and knowledge.

"With the city entering the recovery stage from the pandemic, I look forward to seeing how Leisure & Culture Dundee grows in the future and the ways in which the organisation continues to deliver high-quality leisure, sport, cultural and learning experiences for citizens and visitors going forward."
A number of other recent changes to board membership have also taken place at Leisure & Culture Dundee.
Sinclair Aitken OBE, Founding Trustee and Chair has retired after serving as Chair since 2017 and Vice Chair since 2011.
Robert Emmott, Dundee City Council Executive Director of Corporate Services has joined the Board as a replacement for Greg Colgan following his appointment as Dundee City Council Chief Executive.
Independent Trustees Sue Moody and Joanne Scobie have also joined the board.
Louis Lee, co-opted Young Person's Trustee, has stepped down.
Michael Marra, Council Appointed Trustee (Elected Member) stepped down from the Board with effect from 26 May 2021 after his election as an MSP. He will be replaced by Councillor Charlie Malone.
The organisation delivers high quality leisure, sport, cultural and learning experiences for residents and visitors to Dundee. They manage many of the city's key facilities and venues including The McManus: Dundee's Art Gallery & Museum, Olympia, RPC Dundee, Dundee Ice Arena, Mills Observatory, Broughty Castle Museum, Camperdown Wildlife Centre as well as Libraries and other sports and leisure facilities.