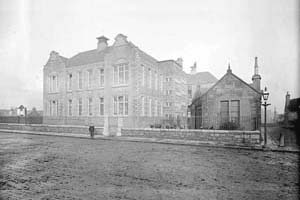 When Ancrum Road was laid out it was so named by Mr. Harry Scott of Balgay, as it ran through part of his property. He was the son of Sir William Scott, sixth Baronet of Ancrum, in Roxburghshire, and his mother was Elizabeth Anderson of Balgay.
His eldest brother, Sir William, inherited the title, and Balgay and Logie estates came to the younger brother, Harry Warren Scott. He was born in 1833, and though he did not take active part in Dundee civic affairs, he was greatly respected.
In 1870 Mr. Scott's brother, Sir William, sold Balgay Hill to the Town Council; and in 1886 Mr. Harry Scott sold Will's Braes to the Council. He died in May, 1889, leaving no children.
Source: 'Glimpses of Old and New Dundee' – A.H. Millar, January 1925