Contact Details
Address
Central Library
The Wellgate
Dundee
DD1 1DB
Opening Hours
| Day | Time |
| --- | --- |
| Monday, Tuesday, Thursday, Friday | 9.00am to 6.00pm |
| Wednesday | 10.00am to 6.00pm |
| Saturday | 9.30am to 5.00pm |
---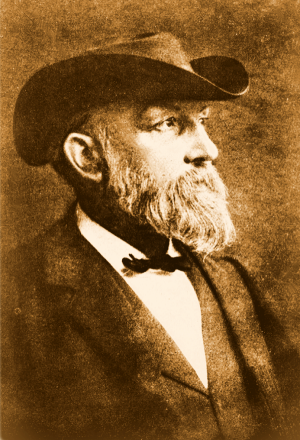 Dundee Central Library holds one of the largest and most varied collections of local history materials in Scotland. Without the dedication of Alexander Crawford Lamb, the legacy of over 450 boxes of ephemera, including maps, photographs, books and prints would have been lost to future generations. The collection was acquired after his untimely death during a trip to London by Edward Cox, a local business man, and donated to the city. Alexander Crawford Lamb (1843–1897) was the son of Thomas Lamb, the owner of a temperance hotel in Dundee's Murraygate. A second hotel was opened in 1867 in Reform Street, for which A.C. Lamb became responsible after his father's death in 1869.
A. C. Lamb became aware that in 1871 old buildings were disappearing due to the implementation of the Improvement Act. He therefore sought to record their existence by collecting views of anything which illustrated Dundee's trade, commerce and the activities of its citizens. Apart from being a collector of artefacts, A. C. Lamb also spent many years producing a piece of work illustrating the history of Dundee, called "Dundee: Its Quaint and Historic Buildings'".
Lamb formed large and valuable collections of modern oil paintings and water-colour drawings; a representative and very large collection of engravings and etchings from the very beginning of these Arts; of coins, medals and camei; of rare porcelain; of pre-historic flint implements; and of works in English literature, distinguished for their rarity or unique bindings, and specially strong in early or sumptuously printed editions of Shakespeare, Scott, and Burns.
Lamb's Collection was known throughout the city. It formed the basis of the celebrated "Old Dundee" Exhibition (1892–3). Lamb himself wrote several articles and books, the most famous of which was his monumental study Dundee: Its quaint and historic buildings, published in 1895 by the local printer, George Petrie. It was reviewed in The Spectator on 19th October that year: "Mr Lamb deserves high praise for his painstaking and interesting work, which must have cost many years of self-denying labour. It is too large and costly to pass into the hands of the general public, though a judicious selection might easily be made for their use; but many in Dundee can well afford to purchase it, and they ought not to miss the opportunity of possessing themselves of a splendid memorial of their ancient city".
The reviewer concludes: "A word of praise must be given to the illustrations which adorn Mr Lamb's sumptuous volume". A Prospectus, which was printed in 1893, announces a limited edition of 350 copies, each with 50 plates, printed on specially-manufactured paper (in two varieties – one for the illustrations, the other for the letterpress), at a cost of five guineas (£5.25).
Lamb's activities were not restricted to collecting and documenting Dundee's past. As well as running a busy city centre hotel, he was a member of various associations and clubs (particularly those interested in artistic pursuits), and a keen participant in politics.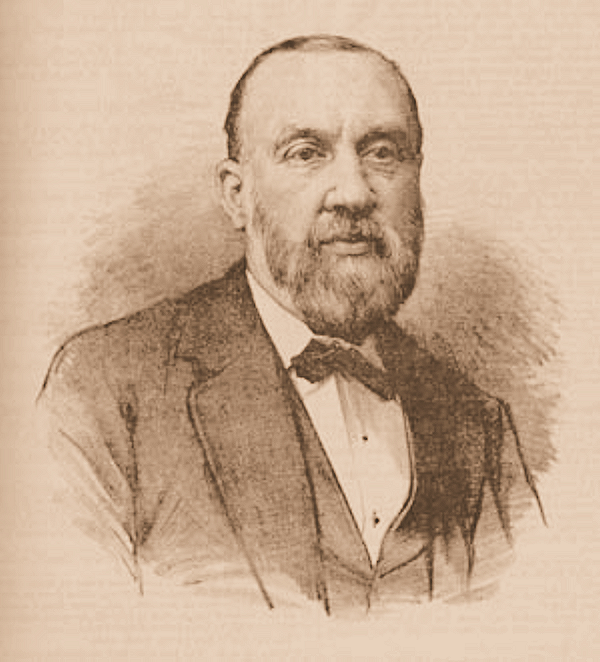 Mr Alexander Crawford Lamb was born in Dundee on 21st February 1843, the son of the late Mr Thomas Lamb, founder of Lamb's Temperance Hotel. He was educated at the High School, and then apprenticed to the baking and confectionery trade. After completing his apprenticeship he went to Liverpool, Manchester, and to Edinburgh to gain experience in hotel management. The experience gained in these cities stood him in good stead. He assumed responsibility in Lamb's Hotel for the baking and confectionery side of the business.
The Murraygate hotel was first acquired and run on temperance principles about 1828, alongside the other Lamb family hotel in Reform Street. Eventually the Murraygate Hotel was given up and the family concentrated on developing the Reform Street business with a new and prestigious building. After his father's death in 1869 Alexander became responsible for running the family business, ably assisted by his mother, sister and younger brother. The hotel business became very successful and well-known throughout the country and as both caterer and purveyor, Alexander occupied a unique position in the trade. He handled the catering for up to a dozen 'soirees' and 'conversaziones' in the winter as well as picnics in the summer. However Alexander still managed to find the time to devote to literary and antiquarian pursuits and his lasting reputation is as a collector of both paintings, literary works and memorabilia.
As well as collecting modern works of art he was interested in the appreciation of rare literary works, and as a persistent hunter and purchaser of these his name was known far and wide among bibliophiles of the time. The walls of his house were adorned by numerous valuable paintings, while his private library contained several unique quarto and folio works of Shakespeare, a complete copy of the first Kilmarnock edition of Burns' poems, and many first prints of the works of Scott, Dickens, and Ruskin. Other volumes which represented the best of British and foreign literature found their way into Mr Lamb's possession. He didn't however keep these possessions to himself, but contributed regularly to exhibitions both locally and throughout the country.
He also became aware of the need to preserve items which formed part of Dundee's past – municipal and burgh records which would have been irretrievably lost if it hadn't been for his meticulous record-keeping and collecting. Learning the use of the camera, he began with his usual enthusiasm to photograph some of the older structures which were about to be demolished, and to collect from every available source drawings of buildings already laid low. In this way he started what turned out to be a collection of local antiquities of great importance. Views of old buildings, examples of early and recent typography, consecutive specimens of Dundee journalism, coins, medals, and tokens, and relics of almost every conceivable kind which illustrated the evolution of the city's trade and commerce, were obtained, carefully stored, and zealously guarded. This in due time led Mr Lamb to entertain the project of holding an exhibition of "Old Dundee" curiosities.
When he suggested this to the local populace, the idea was seized upon with great enthusiasm and articles were forwarded to him from all over, which represented the history of Dundee in times past. Mr Lamb himself arranged and catalogued vast quantities of local memorabilia. His own collection of rarities was also made part of this exhibition, which remained open for public inspection for four months and proved a decided success. As an acknowledgement of his hard work and interest Mr Lamb was given an album containing a series of photographs of the exhibition from various points of view, along with an address.
The terms of the address were as follows: "Presented to Alexander C. Lamb, Esq., by the Hon. the Lord Provost, on behalf of the citizens of Dundee, in grateful acknowledgement of the successful projection and organisation in 1892-93 of the "Old Dundee" Exhibition, and also invaluable service, involving much patient labour, rendered during a period of upwards of 20 years in the elucidation of the ancient history of Dundee, and the acquisition at great personal expense of a marvellous collection – pictorial, typographical, and industrial – illustrating its history, which in all probability would otherwise have been lost, and which, with much public-spiritedness, he has always readily placed at the service of his fellow-citizens".
No sooner was this event past than another and greater event happened – the climax of Mr Lamb's life-long collecting .This was the publication of "Dundee: Its Quaint and Historic Buildings" – which he had worked on for many years and had cost him a great deal of money. The book consists of numerous plates of antique and picturesque buildings, drawn by Mr William Gibb, the well-known Edinburgh artist; early maps, dating from the thirteenth century to the present day, in which Dundee is named; and plans of the burgh in olden time. Extended letterpress descriptions, which formed a valuable condensed history of the progress of the town, were also given. When the monumental work saw the light of day it was hailed with unqualified terms of praise, not only locally, but all over the country.
Eulogistic reviews of it appeared in the principal newspapers, and Her Majesty the Queen, to whom the work was dedicated, and who accepted a specially-prepared copy, showed a personal interest which must have been as gratifying to the author as it was a source of pride to the community. The book was readily subscribed for, and the limited number of copies issued were soon taken up. The Town Council recorded in their minutes their appreciation of Mr Lamb's services on this occasion. Sir James Low, the then Lord Provost, voiced the feeling of his colleagues and the citizens generally when, in words of warm eulogy, he said Mr Lamb had by his labours placed his native city under a deep debt of gratitude to him.
In 1878, Mr Lamb was elected a member of the Society of Antiquaries, and when Dundee was raised to the dignity of a county he was made a Justice of the Peace. As a member of the Fine Art Committee, of the Graphic Arts Association, of the Edinburgh Bibliographical Society, and kindred Societies, he always displayed a warm and practical interest in art, and counted among his personal friends some of the most distinguished painters of the day. He was associated with several of the literary organisations in the town, and acted as Treasurer of the recently formed Burns Society.
Mr Lamb's personal character earned him lots of contacts and friends. He died very suddenly at the age of 54 while on a trip to London in 1897. His vast collection of over 450 boxes of ephemera, including maps, photographs, books and prints was acquired by Edward Cox, another notable Dundee figure who subsequently donated it to Dundee Public Library. Lamb's contribution to the history of ordinary life in Dundee has proved an invaluable tool for social historians and collectors alike and is still housed in the Local History department in Central Library.