eBooks and eAudiobooks
Dundee libraries work with two suppliers to bring you thousands of e titles absolutely free!
eMagazines

Dundee libraries work with RBDigital eMagazines to offer free, unlimited access to our collection of popular magazines ranging from New Scientist International and Mother & Baby to Hello! and British GQ.
eComics and Graphic Novels

Unlimited free access to over 16,000 titles though ComicsPlus Library Edition.
Borrow any number of titles for up to 1 week, with content suitable from age 5 to adult.
Visit one of our libraries to complete initial sign up to this service
Please note that although each title has age appropriate indication, parental guidance is recommended.
Want more?
There are lots of websites which offer free eBooks for download.
Due to copyright restrictions most of the material freely available online dates from before 1920.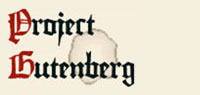 Project Gutenburg is the oldest provider of free books on-line, offering over 38,000 free eBooks: choose from free epub books and free kindle books to download or read online.
Please note Dundee Libraries are not responsible for the content of other websites.