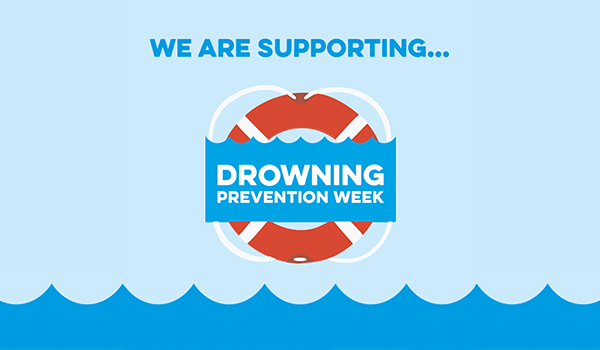 Leisure & Culture Dundee will be making a splash this weekend when they take part in Drowning Prevention Week 2019. Rookie Lifeguard and water safety awareness and interactive fun sessions as well as Save a Baby & Child workshops will take place at Olympia on Saturday 22 and Sunday 23 June.
Created by the Royal Life Saving Society UK (RLSS UK), Drowning Prevention Week, will see water safety activity flood the UK and Ireland until 24 June 2019. The national campaign aims to ensure everyone knows how to have fun and stay safe near water. More than 700 people drown in the UK and Ireland every year, that's one every 10 hours, and many more suffer injury, sometimes life changing, when they survive drowning.
Fiona Bodie, Drowning Prevention Week campaign organiser from Leisure & Culture Dundee said
"We are proud to play our part in this campaign. It is so important to remind people to stay safe near water, especially at this high-risk time of year. We are only too happy to be involved with Drowning Prevention Week."
RLSS UK's Director of Education, Mike Dunn, said
"Most people are surprised to learn that you are more likely to die from drowning than you are from being hit by a car or in a fire. We urge as many people as possible to take advantage of the activities run by Leisure & Culture Dundee and learn what could be potentially lifesaving skills. We thank Leisure & Culture Dundee for getting involved with the campaign, and for helping people learn the skills they need to stay safe and enjoy the water".
All events are free at the Olympia on Saturday 22 & Sunday 23 June and full programme details can be found at http://www.leisureandculturedundee.com/drowning-prevention-week-2019