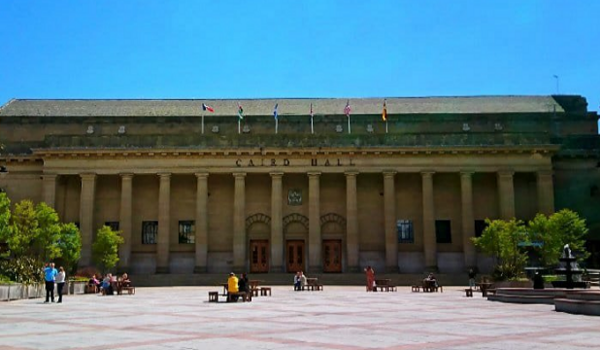 As part of the reopening programme of concerts and events at Caird Hall, a series of free concerts are being staged, supported by Creative Scotland's Performing Arts Relief Fund.
Leisure & Culture Dundee understands that not all customers have the same level of confidence in attending events and hope these free short Concerts provide the opportunity for people to come along and enjoy music and to see the safety features in the venue to support all events.
The first of these Concerts takes place on Tuesday 19 October 2021 and features Andrew MacIntosh on the world famous Harrison & Harrison Organ.
Andrew Macintosh is Director of the Royal College of Organists in Scotland and Northern Ireland, Director of Music at All Saints' Church, St Andrews, and Deputy University Organist at the University of St Andrews. He was born in Dundee and was educated at the University of St Andrews, where he was organ scholar in St Salvator's Chapel. He also administers the Scottish Churches Organists' Training Scheme (SCOTS) and manages the National Pipe Organ Register for the British Institute of Organ Studies. He was a founding trustee of the Friends of the Caird Hall Organ in Dundee.
Doors will open at 12.30 pm and the Concert begins at 1 pm for 30 minutes. There is no cost to attend and no requirement to book in advance.
The full programme for the Concert is detailed below -
March Héroique A. Herbert Brewer (1865-1928)
Miniature Suite John Ireland (1879-1962)
Intrada
Villanella
Menuetto - Impromptu
Farewell to Stromness Sir Peter Maxwell Davies (1934-2016)
Dies sind die heil'gen zehn gebot' BWV678 J. S. Bach (1685-1750)
from Sept Improvisations opus 150 Camille Saint-Saëns (1835-1921)
Allegro giocoso