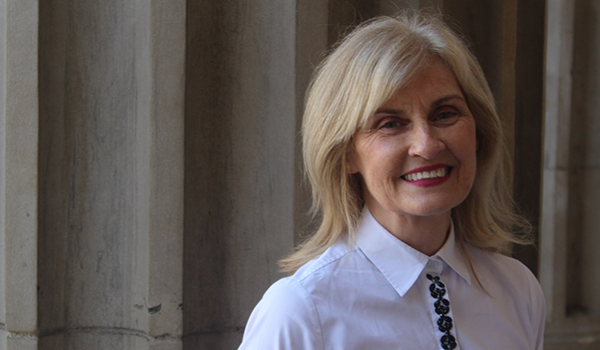 Caird Hall, Dundee's major Concert, Conference and Events venue, has been shortlisted at the Women in Hospitality and Tourism Awards in the Accessible Business of the Year Category.
The attraction has been recognised for work undertaken to adapt the historic building. Improvements over the years allow for an inclusive welcome at the stunning arts venue. The auditorium and facilities are accessible via the ramps from the pedestrianised City Square. For selected events, the lift from the Dundee City Council Car Park is also available. Once inside the venue there is a lift to the balcony level next to the ramp at the West door. A platform for wheelchairs and their personal assistants is located in the main Caird Hall auditorium and induction loops are fitted in both the Caird and Marryat Halls. Registered assistance dogs are also welcome and staff are happy to provide water.
Susan Gillan, Caird Hall Manager said
"This is a great acknowledgement of the hard work which has taken place over the last 30 years. Over that time we have secured funding to transform the Caird Hall and make it accessible, not an easy task with a Grade A listed building. The work continues and we strive to ensure the Caird Hall is inclusive to all."
The aim of the Women in Hospitality and Tourism awards is to help recognise and increase the number of women working in senior leadership roles across the visitor economy. They look to put the spotlight on women who have made an impact in their industry through innovation, best practice and delivering outstanding results.
The awards were created and are run by Business Women Scotland, an organisation that is dedicated to helping women find support and networking opportunities to allow them to strengthen their business. BWS run a series of Live Events and awards to celebrate and empower women in business while tackling the gender gap in enterprise.
The awards take place on 16th of May 2019 at the Waldorf Astoria, Edinburgh.