Latest News
Soundbase Summer Slam 2022
Aged 12 to 18 years and enjoy music?
Applications now open for places at this year's Soundbase Summer Slam event at the Caird Hall.
Monday 25 July - Friday 29 July 2022
10am - 4pm,
Gig - Friday 29 July 2022, Marryat Hall.
Soundbase offers the opportunity to work with a team of professional musicians - Paul "Lefty" Wright, Euan Ross, Callum Mackie and Mary McInroy and learn new skills to improve: song-writing, guitar playing, drumming, keyboard, band skills and performance. With the support of Creative Scotland we are pleased to welcome two Guest Artists: Su Shaw - SHHE who will be exploring Soundscapes and Scott Donald, drummer and music technologist.
You don't need any experience... just plenty of enthusiasm!
Places are FREE but booking is essential
Supported by Creative Scotland's: Recovery Fund for Organisations to enable cultural organisations, working primarily for public benefit, to rebuild and create opportunities to increase their financial resilience after the COVID-19 pandemic.
Contact: Angela Doran e-mail : angela.doran@leisureandculturedundee.com (tel) 01382 434111 or Download an application FORM
www.leisureandculturedundee.com/soundbase
Opera Festival Scotland
New for 2022
Dundee announces its newest arts festival - Opera Festival Scotland!
The first festival of its kind in the country, this exciting new project, run entirely by local volunteers, is taking place at the Caird Hall in Dundee this September. Comprised of various performances from professionals and community musicians alike, masterclasses and educational workshops, there is something for everyone in the debut programme and the festival are eager for community members to both participate and enjoy.
The largest and most unique event of the festival is the Young Artists Singing Competition. With the hopes of reaching the final to perform with the Royal Scottish National Orchestra, the competition received over one-hundred applications from around the UK. With four finalists selected and ready to perform in front of audiences and a high-profiling panel of judges, this certainly is an exciting opportunity coming from Dundee.
The festival is dedicated to promoting and encouraging talent from within the community, and are thrilled to be hosting a singing competition for non-professionals. Scotland has a rich tradition of community music, and it only appropriate to provide an opportunity for those who have great talent and enthusiasm, yet were not able to pursue music as a career.
Verdi's grand opera Aida will be making a return to Dundee after almost twenty years! The ensemble is comprised of collaborations with Tayside Opera, National Youth Choir of Scotland and Stonehaven Chorus, along with other talented individuals from the community. This large mixture of professional, semi-professional and community singers take on the challenge of grand opera, while also celebrating the learning that comes from working with such a diverse group. The festival are incredibly proud to provide an opportunity for locals to perform a piece of music they love and in one of Scotland's most beautiful concert halls.
What takes this Aida performance further is it is closely linked to festival education workshops, which focuses on the dramatic side of opera. High school students from across Dundee have been invited to take part in this workshop, which will focus on the various themes present in Aida, for example, love, war, feminism, slavery, which highlights how relevant opera can be in a modern-day context. The students will then have an opportunity to attend the opera itself.
Learning and educational opportunities are also available for general members of the public. International Soprano and Chair of Voice at the Royal College of Music (and fellow Scot) Janis Kelly, will be giving a public masterclass during the festival programme.
In celebration of Dundee being a UNESCO city of design, we have paired up with the V&A Dundee museum to host a special costume design workshop. This is also a great way to demonstrate how versatile an art form opera is, and we hope to attract different audience members to the festival through this route of interest.
International organisation, Opera For Peace, are hosting a networking lecture in collaboration with Dundee University and will discuss important topics like equality and diversity while working in the arts, as well as vital career advice.
A community project like this certainly takes a lot of time and work to put together, but the benefits will be seen. The festival aims to increase footfall and business to Dundee for the duration of that weekend.
The festival will bring back a much-needed boost for the Opera community, especially as it links in with Tayside Opera, promoting this artform to youth and other community members where opera may not be easily accessed.
Please come and enjoy a weekend of entertainment and learning as Dundee premiers it's latest addition to a line-up that make the city the place to be!
DANIEL SLOSS – CAN'T
Saturday 17 December 2022
MZA & Get Slossed Productions present
DANIEL SLOSS - CAN'T is the all-new, 12th solo show by Scotland's international comedy superstar and we are delighted to welcome Daniel to the Caird Hall.
Daniel's previous ground-breaking, global smash-hits include 'HUBRiS' (the world's biggest solo comedy touring show for most of 2021 as reported in Pollstar) and 'X' (his acclaimed tour de force about sexual assault. It toured non stop for 300 performances over 17 months around the globe, all throughout Europe, UK, U.S., Canada, Australia, Hong Kong, Japan and even packing a Moscow arena (becoming Russia's biggest-ever English language comedy show and creating a sensation with a joke about the importance of sex education - not a taboo subject in Putin's Russia - an illegal one). The film of 'X' is on HBO in USA and Canada and is the first UK comedy special with a UK premiere in cinemas, with it's nationwide release at Vue.
Daniel's first book "Everyone You Hate is Going to Die" was published by Penguin Random House in 2021, and his Netflix specials 'DARK' & 'Jigsaw' are both streaming in 190 countries, in 26 languages with the infamous 'Jigsaw' credited with causing up over 120,000 breakups and 300 divorces world-wide (fans even bring their divorce papers for him to autograph at shows).
He has sold out six New York solo off-Broadway seasons, appeared on U.S TV's 'Conan' ten times, broken box office records at the Edinburgh Festival Fringe and toured in 53 countries (so far) - this is his new show and it's a strictly limited tour - BOOK EARLY!
With special guest KAI HUMPHRIES
'Dirty, sweet and clever' (New York Times)
Please be advised that the performance begins promptly at the time indicated and late admittance is not guaranteed. It is a condition of entry that ticket holders agree to not photograph, film, record or stream the show. Contains strong language. Age 16+
Strictly Presents: Keeep Dancing
Sunday 3 July 2022
Strictly Presents: Keeep Dancing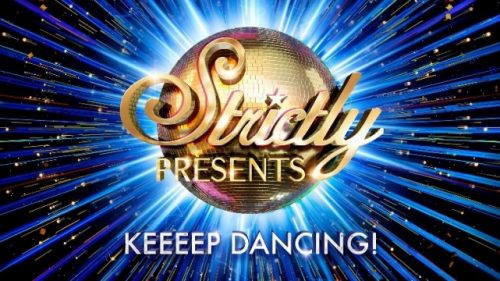 CELEBRITY AND PROFESSIONAL DANCER LINE-UP ANNOUNCED FOR NEW OFFICIAL UK TOUR CREATED BY STRICTLY COME DANCING
Strictly Come Dancing fans will be thrilled to learn the fabulous line-up of celebrities and dancers announced today for the UK tour of Strictly Presents: Keeep Dancing. The 35 date tour will open on 22 June at Tunbridge Wells' Assembly Halls, tickets are on sale now from StrictlyPresents.com
This spectacular new touring show will feature Strictly 2020 finalist and EastEnders star Maisie Smith, together with Strictly 2021 semi-finalist and CBBC presenter Rhys Stephenson. They will be joined by the incredible Strictly professional dancers Neil Jones, Gorka Marquez, Jowita Przystal and Nancy Xu. And, as an extra special treat for Strictly fans, live music will be performed by The Wanted's Max George, who competed in the 2020 series of the smash hit BBC One show.
Maisie Smith says:
"I'm very excited to continue my Strictly journey once more. Especially as this show will be very different from the arena tour. And to be giving audiences a unique glimpse of what goes on behind the scenes at the Strictly TV show is a real treat."
Rhys Stephenson says:
"I have absolutely loved every moment of my Strictly experience so far, so I'm thrilled to be appearing in Strictly Presents. I can't wait to dance again and give fans an insight into my dancing journey on the show."
Max George says:
"I can't wait to tour with Strictly again, as I had such a blast on the arena tour. Although this time I'll mainly be singing, I'm sure it won't take too much to get me back on the dancefloor every night! See you there."
Strictly Presents: Keeep Dancing will give audiences a chance to go behind the glitterball and into the wonderful sparkly world of Strictly - with the celebrities and professional dancers giving a unique insight into the TV show via stunning choreography and fascinating storytelling.
The celebrities who compete on the TV show are all very used to being in the limelight and come from many different worlds - acting, presenting, sport and singing - but nothing quite prepares them for entering the glittery Strictly bubble. Fans will hear some of their fascinating stories as they relive their amazing experiences on the TV show.
The Strictly professional dancers have become a fixture in our living rooms on Saturday nights and we love to watch how competitive they are. But the competition in the professional dancing world from which they herald is even fiercer. The Strictly Pros - all of them champions - will give you a taste of their worlds.
Strictly Presents audiences will also find out how it really feels to be in the dreaded dance off; just how long it takes to create the incredible dance routines - from the first day of learning the choreography, right through to the TV show performance, and how the amazing 'theme weeks' are produced, as the celebrities and pros recreate some of their favourite moments from the movies, musicals and Halloween weeks.
Strictly Presents...Keeep Dancing will take you into the Strictly ballroom and beyond with incredible dances, group routines, songs and stories. The show will be directed and choreographed by former Strictly professional dancer Trent Whiddon and his wife and dance partner Gordana Grandosek.
Twitter: https://twitter.com/SCD_Live_Tour
Instagram: @Strictlycomedancinglive
Facebook: /strictlylive
Fisherman's Friends
Sunday 23 October 2022
They have nine albums to their name, two feature films, a stage musical, a book, a TV documentary, they've played for royalty and to tens of thousands of fans in sell-out tours year in year out… No, it's not The Beatles, it's not Slade, Take That or One Direction - it's The Fisherman's Friends!
Britain's oldest boy band, combined age 401 (and three-quarters) - announce a string of dates for 2022/2023, including one at Caird Hall Dundee.
"We can't wait to get out and about and sing live for our supper again - we love it," says extravagantly moustachioed founding member and bass man Jon Cleave.
A decade ago, The Fisherman's Friends were persuaded to sign a million-pound record deal that saw their album Port Isaac's Fisherman's Friends go Gold as they became the first ever traditional folk act to land a UK top ten album. And thanks to the small film with a big heart that shares their name, the story of the original Cornish 'buoy band' is known around the world - bound by shared experience, for more than 30 years they have gathered on the Platt on the harbour in their native Port Isaac to sing the songs of the sea, songs that in some cases have been handed down for hundreds of years, songs that connect them to generations of Cornish fishermen that have come before them.
The film's sequel Fisherman's Friends 2 is released this June (2022). The story follows the group from the highs of starring on the Pyramid Stage at Glastonbury, through the lows of struggling to make a follow-up album. James Purefoy, David Hayman, Maggie Steed and Dave Johns are among those returning from the first film, with Imelda May making her acting debut as singer Aubrey Flynn and a guest appearance from broadcaster Chris Evans. Based on the first film, Fisherman's Friends: The Musical broke all box office records when it premiered at Hall For Cornwall last year. It is set to tour the nation's theatres from 1st September 2022, opening in Plymouth, before visiting Birmingham,Cheltenham, Salford, Milton Keynes, Newcastle, Dublin, Cardiff, Bath and Leeds.
The Fisherman's Friends are lobster fisherman Jeremy Brown, writer/shopkeeper Jon Cleave, smallholder and engineer John 'Lefty' Lethbridge, builder John McDonnell (a Yorkshireman who visited Port Isaac more than 30 years ago and never left), Padstow fisherman Jason Nicholas, filmmaker Toby Lobb and the new boy, former ambulance driver Pete Hicks.
Alan Carr - Regional Trinket
Thursday 7 July 2022
From the exhilarating high of his star-studded wedding day to the low of lockdown stuck on a farm, a lot has changed since Alan's last tour four years ago, including Alan. Nowadays, it's all about finding happiness and joy in the small things - why be a national treasure when you can be a Regional Trinket?!
Max 6 Tickets Per Customer. Age Restriction: 14+
Jimmy Carr: Terribly Funny
30 November 2022
Jimmy's brand new show contains jokes about all kinds of terrible things.
Terrible things that might have affected you or people you know and love.
But they're just jokes - they are not terrible things.
Having political correctness at a comedy show is like having health and safety at rodeo.
Now you've been warned, buy a ticket
Age restriction 16 +