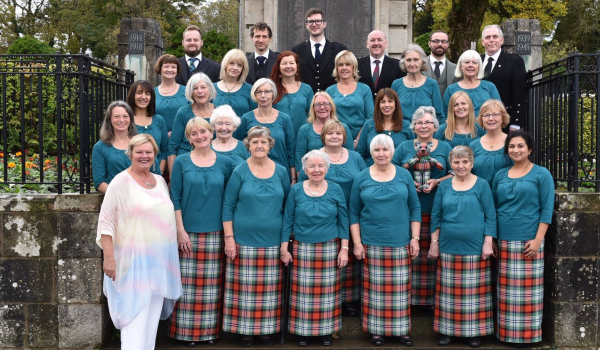 Dundee Gaelic Choir will perform at Marryat Hall on Sunday 16 February. The choir promotes the Gaelic language and culture through music and song. They compete in provincial mods throughout the year and at the Royal National Mod each October under the guidance of their conductor Frances Menter. Frances conducts the choir with fun, vim and vigour. With a range of music from traditional Gaelic songs to modern Gaelic ballads written for Runrig. They also entertain at various events throughout the year, sharing their love of Gaelic language through music and song.
Then on Sunday 1 March, Seinneadairean às Dhùn Dè will appear. The name translates as Singers from Dundee and includes 5 soloists and a duo from Dundee Gaelic Choir performing for the first time under this banner. The group consists of seasoned choristers who have been competing at both Provincial and National Mods since primary school, to others who just perform for the love of singing and entertaining. They will each bring their own style of Gaelic music from foot-tapping puirt-a-beul to working songs, to sad but beautiful laments. There are sure to be some firm favourites in their repertoire.
Concert at 2pm, soup served at 1.30pm.
Ticket price £5 includes soup and a roll