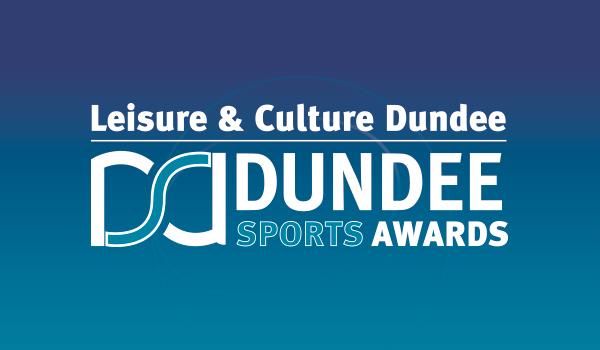 Dundee's top sports stars were celebrated at the 2016 Dundee Sports Awards last night. The awards ceremony at the Caird Hall was organised by Leisure & Culture Dundee to reward the achievements of local athletes, coaches, teams, clubs, and volunteers. The panel of judges had a challenging job to decide the top nominees in the 11 categories with the quality of nominations was exceptionally high. The winners included British Senior Ladies Figure Skating Champion Natasha McKay, who won the Leisure & Culture Dundee Sports Person of the Year.
There was a great response to the public vote this year as almost 4000 votes were cast in three public vote categories. The Volunteer of the Year and Team of the Year categories were supported by Tay FM while the Club of the Year category was publicised by the Evening Telegraph. Kanzen Karate scooped the Dundee Academy of Sport Club of the Year category among an impressive four awards for the club on the night. They also won Dundee & Angus Coach of the Year for Roy O'Kane, Jigsaw Media Team of the Year for their 11-12 age group and Oliver Bruce from the club, who is European champion in his age group, won the Dundee Sportsman's Dinner Young Sports Person of the Year. Other highlights included the Lifetime Commitment Award for Derek Black who was recognised for the years of service he has given to Morgan Rugby Club.
Olympians Eilish McColgan and Laura Muir from Hawkhill Harriers, Swimmer, Stephen Milne who trains at Olympia and Grove-Menzieshill Hockey Umpire, Sarah Wilson were all given recognition for their efforts at Rio 2016 and given a special Olympic Roll of Honour presentation.
Bob Duncan, chair of Leisure & Culture Dundee said
"It gives me a great sense of enjoyment to see those who have made Dundee proud on the world stage as well as those doing so much for grass roots sport to be recognised for their fantastic efforts. Leisure & Culture Dundee is very grateful to all the sponsors who, along with our staff, have once again helped make this a very special evening. The Dundee Sports Awards continues to be the most prestigious event of its kind in Dundee, and all the nominees and winners should be very proud of their achievements."
The evening's entertainment was provided by the Arbroath Gymnastics Club, Dance 2K and Revolution Dance Crew from St John's High School.
The winners of the 11 award categories are:
GA Engineering Community Coach of the Year - Greg Irvine, Ferry Athletic
Leisure & Culture Dundee Young Volunteer of the Year - Gemma Lumsdaine, Dundee Dragons Wheelchair Sports Club
SportDundee Volunteer of the Year - Jim Sorrie, Fairfield Community Sports Club
sportscotland & Cash for Kids Lifetime Commitment Award - Derek Black, Morgan Rugby Club
Jigsaw Media Young Team of the Year - Kanzen Karate Boys 11-12 Team
Abertay University Team of the Year - Dundee Wanderers Hockey Club Ladies 1st Team
Dundee City Disability Sport Jenny Wood Allen Award - Rhys Colliar, Dundee Dragons Wheelchair Sports Club
Dundee & Angus College Coach of the Year - Roy O'Kane, Kanzen Karate
Dundee Sportsman's Dinner Young Sports Person of the Year - Oliver Bruce, Kanzen Karate
Leisure & Culture Dundee Sports Person of the Year - Natasha McKay, Dundee Ice Skating Club
Dundee Academy of Sport Club of the Year - Kanzen Karate