We want to make sure that everyone affected by cancer has access to appropriate physical activity opportunities and we need your help to achieve this. Macmillan Cancer Support is working with Leisure and Culture Dundee to support people affected by cancer to take the first steps to become more active.
We are looking for volunteers to lead our our various physical activity programmes for people affected by cancer by being encouraging and supporting the participants.
If you are interested in the role or would just like a bit more information please contact a member of the Move More Dundee team.
Volunteer Role Descriptions
Volunteer Application Form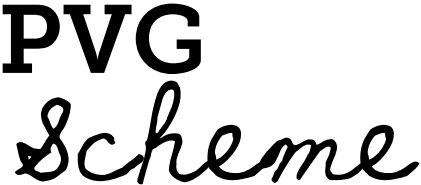 The Protecting Vulnerable Groups Scheme (PVG Scheme), which delivers on the provisions outlined in the PVG Scotland Act 2007, is a new membership scheme for individuals who work with children and/or protected adults. It replaces enhanced disclosures and is designed to:
help to ensure that those who have regular contact with children and protected adults through paid and unpaid work, do not have a known history of harmful behaviour.
be quick and easy to use, reducing the need for PVG Scheme members to complete a detailed application form every time a disclosure check is required.
strike a balance between proportionate protection and robust regulation, and make it easier for employers to determine who they should check to protect their client group.
Regulated Work: Definition
The PVG Act defines regulated work by reference to: the activities that a person does; the establishments in which a person works; the position that they hold; or the people for whom they have day-to-day supervision or management responsibility.
There are two types of regulated work:
Regulated work with children
Regulated work with adults
Protected Adult: Definition
A protected adult is defined as an individual aged 16 or over who is provided with (and thus receives) a type of care, support or welfare service. Protected adult is therefore a service-based definition and avoids labelling adults on the basis of their having a specific condition or disability.
Child: Definition
A child is defined as an individual under the age of 18 years
Scheme Membership
Potential volunteers must apply for one or both Schemes, depending on the type of regulated 'work' (working with children and/or protected adults). If a person is a Scheme member for working with children, then he/she will not be allowed to work with protected adults unless he/she has a Scheme membership for this group also. Membership is for the length of time the person is engaged in the regulated work, and each member will have a unique disclosure record number. The individual and the organisation will be advised by letter if that individual is barred (ie refused membership of the Scheme). It is a criminal offence to employ someone in regulated work where that person is barred.
Contact Details
Rayna Rogowsky
Macmillan Exercise Referral Coordinator
1 Shore Terrace
Dundee
DD1 3AH
Contact Details
Simon Brady
Macmillan Development Officer
1 Shore Terrace
Dundee
DD1 3AH