More about Move More Dundee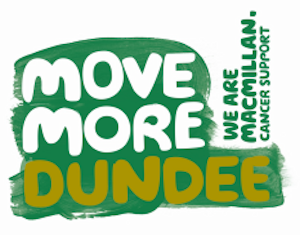 The Move More Dundee Programme is a free 12 session exercise referral programme supported by; Macmillan, Leisure and Culture Dundee, NHS Tayside, ISE and Paths for all.
The programme is aimed at anyone living with and beyond cancer.
The programme currently consists of four strands:
Circuit Class Based Activities
Short Introductory Cancer Walks
Gentle Movement Classes
Gardening Classes
Why 'Move More'?
There are currently 2.5 million people in the UK living with or beyond cancer and is predicted to rise to 4 million by 2030. The current research and statistics are showing though that while more people are at a risk of cancer, more people are living longer with the condition.
All the current evidence shows that physical activity does no harm to people living with or beyond cancer and in fact; reduces the side affects of treatment, reduces the risk of gaining other co-morbidities, slows the disease progression, can reduce risk of recurrence and can delay mortality.
The evidence also states that even small amounts of activity are beneficial to people who aren't currently active and, in fact, just reducing sedentary behavior (standing instead of sitting or walk to the shops rather than take the car etc.) is a massive positive step.