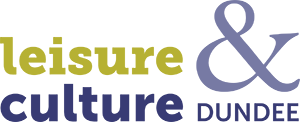 The Lifetime Commitment award is presented to a dedicated individual who has given a lifetime's commitment to sport.
This could include time as an athlete, volunteer, administrator or official. Consideration will be given to special circumstances or hurdles that have been overcome in order to maintain the commitment to their sport and this should be detailed as part of the nomination.
The nomination should reflect the hard work and dedication the nominee has given and the impact this has had on sport and those involved.
Core Criteria
The person nominated must be a resident of Dundee and / or contributed significantly to a club / sport in Dundee.
The nominee must be of a non professional status.
The sport must be officially recognised by sportscotland.
Nominations will be considered on the quality of the nominee not the quantity of nominations received.
Nominations should be judged on the entry form alone.
Previous winners of this award cannot be considered.
The nomination should be considered on merit in the following areas of priority:
Number of years of service to sport.
Impact on sport / club/s in Dundee.
Personal awards / achievements of the nominee.
Barriers overcome throughout service.
Personal development achieved throughout service.
Specific successes achieved by individuals / clubs the nominee has been involved with.
Any other significant areas highlighted by the nomination will be considered as long as they highlight a contribution to sport