Readers and Reading Groups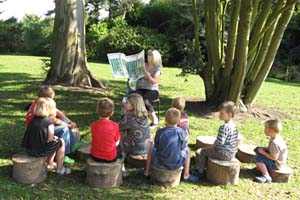 Enjoy reading? Looking for ideas of what to read? Whatever your interests there's plenty to choose from.
A Crackin' Good Read
Here is a selection of really good books, which we've grouped together under different themes to suit your reading mood. Read more ...
Dundee Reading Groups
Attention all avid readers! If you would enjoy discussing books with other book lovers, a reading group might be just the thing for you. Read more ...
Author Visits
We regularly have visits from authors who read from their work and take part in discussions. Talks by authors help bring books to life and give you the opportunity to understand the writer's inspiration and influences. Read more ...
Personal Shopper
If you would like to try some new authors or read something a bit different from your usual choices, but don't know where to start, our Personal Shopper Service is tailor made for you! Read more ...
Library Services for Vulnerable People
The Connections Suite of the Central Library offers a wide range of multi-sensory materials for loan. These materials are available for loan to carers, family members, homes, day centres, or anyone involved with individuals, or groups, who may need an alternative format so they can participate in the storyreading or listening process. Read more ...
Discover Health for Yourself
Visit any of our libraries to discover everything you need to know about your health. Each library has an area dedicated to health information with leaflets available on many topics. Read more ...