Senior Sports Person of the Year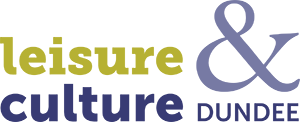 This will be awarded to an individual competing at a Senior Level who has achieved outstanding results in the past 12 months.
Core Criteria
The nominee must be a resident of Dundee and part of a Dundee based sport club or programme..)
Only achievements gained in 2019 will be taken into consideration..
Nominations will be considered on the quality of the nominee not the quantity of nominations received.
Nominations will be judged on the entry form alone.
Previous winners of this award will be considered, based on the current nomination only.
Nominations will be judged on the entry form alone.
The nomination will be considered on merit in the following areas of priority:
Sporting achievements gained over the last 12 months.
The level of competition in which the athlete competed in gaining theirachievements.
Personal commitment and sacrifices the athlete has made to progress.
Improvements in performance throughout the year.
Additional representation of Dundee in regional/national/Internationalcompetitions or events.
Special circumstances/barriers that have been overcome by the athlete.
Any other significant areas highlighted by the nomination will be considered as long as they highlight a contribution to sport.
Senior Sports Person of the Year