Swimming Lessons
The following swim lessons waiting list are now open:
Adult & Child 6mths-12mths
If you would like your child's name added to any of the waiting lists above please contact us on the following e-mail:
aquaticactivities@leisureandculturedundee.com
We will require the following information:
Childs full name and date of birth, Address & post code, email address & mobile number, preferred centre.
Contact Details
Reception:
Tel: 01382 432300
Aquatic Booking Office:
Tel: 01382 432332
Learn To Swim Programme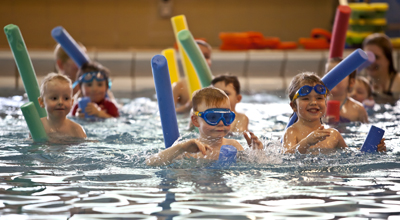 We have a range of swimming lessons and activities designed to suit everyone.
All of our School age swimming lessons waiting lists are are currently full.
If you require any further information please email aquaticactivities@leisureandculturedundee.com if you would like to be considered for any of our Learn to Swim Programmes at:
Our Learn to Swim classes are in block bookings and paid in advance in line with the Dundee School Term - pricing & memberships information.