Steps to Health Community Group Programme
Steps to Health Community Group Programme
---
Steps to Health is a programme designed to increase the number of people walking. It has a particular focus on active lifestyles for both those who already enjoy short walks and those looking to become more active.
Our Community and Targeted Group short health walks are free to attend at venues citywide.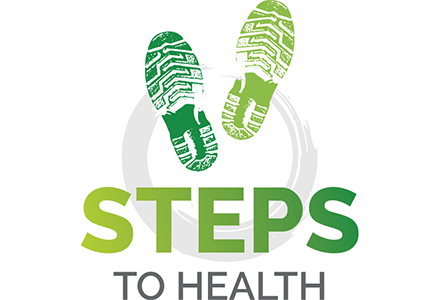 Programmes
---
Steps to Health Community Programme
---
Contact
---
Averil Anderson
Health and Wellbeing Coordinator – Steps to Health
07385 410666 Email Us
The Community Walking Programme is free, open to all and is available at various venues across the city. These are short health walks of up to one hour led by Paths for All https://www.pathsforall.org.uk/ qualified Walk Leaders. These walks include the waterfront, local areas, parks and green spaces. Everyone is friendly, welcoming and walks are suitable for everyone, you walk at a pace that suits you. We also run Pram Pushing Groups where you can meet new families, many walks ending with a tea or coffee and a chat.
Please contact Averil Anderson, Health & Wellbeing Coordinator – Steps to Health for more information or just come along and see us at a walk.
Day
Meeting Place
Time
Monday
Roseangle Cafe
11.00am
Tuesday
Ranger Centre, Baxter Park
11.00am
Tuesday
(Pram Walk)
Olympia
(Outside the main entrance)
1.00pm
Thursday
(Pram Walk)
The Cresent, Whitfield
10.00am
Thursday
Community Garden, Dawson Park
10.00am
Thursday
St Mary's Place Entrance, Dudhope Park
1.30pm
---
Steps to Health Targeted Group Programme
---
The targeted group programme works in partnership with other organisations to support the development and delivery of health walks for adults with long term health conditions, whose health will benefit from regular walking.
Working together with partners, a walk programme is developed which is designed to meet the particular needs of the group. This includes support with the practical delivery of walks and training for staff and volunteers to support the groups walking programme.
Where appropriate, participants from target groups can be sign posted into the Steps to Health Community Walk Programme.
Booking information
If you work with a group of adults with long term health conditions and are interested in developing a health walk programme for your group, or work with an individual that you think would benefit from joining a health walk please contact the Steps to Health, Health and Wellbeing Co-ordinator to discuss this further.
Steps to Health Community Group Programme