EFAW, FAW & REC Outdoor First Aid Courses
Leisure & Culture Dundee still have spaces available for Council Departments/External Organisations who require staff to attend a Health & Safety 1 Day – Level 3 Emergency First Aid at Work Course.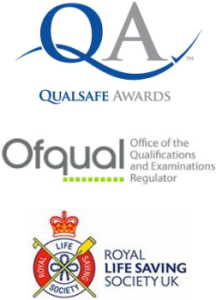 Did you know that an estimated 629,000 workers in Britain had an accident at work in 2013/14?
The Health & Safety (First Aid) Regulations 1981 require employers to provide adequate first aid equipment, facilities & first aiders so immediate help can be given to staff at work if they are taken ill or injured.
Leisure and Culture Dundee offer flexible, firendly and easy to follow first aid training helping Council departments and external organisations fulfill their statutory duty of care as laid down by the Health & Safety Executive.
We can design first aid sessions specifically for your group and cover a wide range of topics including first aid for adult child and baby casualaties.
Course Name
Cost/Person
QA Level 3 Award in First Aid at Work (RQF)
£175.00
QA Level 3 Award in Paediatric First Aid (RQF)
£85.00
QA Level 2 Award in Activity First Aid (RQF)
£110.00
QA Level 3 Award in Emergency First Aid at Work (RQF)
£70.00
QA Level 3 Award in Emergency Paediatric First Aid (RQF)
£70.00
First Aid at Work Annual Refresher (QAR)
£35.00
QA Level 2 Award in Cardiopulmonary Resuscitation
and Automated External Defibrillation (RQF)
£45.00
REC Outdoor First Aid


(Please contact Dave Slade, Ancrum Outdoor Centre 01382 435911)

£100.00
SYFA Sports Injury First Aid
£110.00
---
Our training sessions can accommodate a maximum of 12 candidates per trainer. All candidates will receive a First Aid book, handouts and a First Aid Certificate.
Please note that for large groups (up to 12 people) discounts MAY be available…
The RLSS UK National Pool Lifeguard Qualification (NPLQ) is the most awarded lifeguard qualification in the United Kingdom and Ireland and is also internationally recognised. The NPLQ is an excellent starting point for anyone looking for a career in the leisure industry.
Leisure and Culture Dundee now offer manual handling courses: