Offers

5 for a Fiver - Come and join us this Christmas and enjoy a gift from Leisure & Culture Dundee with our amazing Five for a Fiver offer. Any five people (subject to admission policies) can visit some of our most popular facilities on the following dates and get full access for only £5.00. Just turn up and enjoy!
Venue: Camperdown Wildlife Centre
Dates: 24 December 2018 – 6 January 2019
Exclusions: Closed on the following dates – 25 & 26 December and 1, 2 & 3 January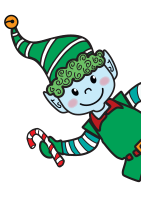 Events / Shows
Dundee Santa Dash – Get dressed up as Santa and join the fun at Leisure & Culture Dundee's annual charity SANTA DASH. Sign up now and help to raise funds for The ARCHIE Foundation in Tayside as you run, jog or walk your way around Dundee City Centre. This promises to be a fun day out for all the family whether you choose to take part or just come along to cheer everyone on.
Venue: Dundee City Centre – City Square
Dates: 2 December 2018
Times: 10.30 – 11.30am, registration from 9.30am
Sign up now at www.leisureandculturedundee.com/santadash
The Greatest Show on Ice at Dundee Ice Arena – Tickets are on sale now for the ever popular winter show at Dundee Ice Arena with this year's performance taking you to the Big Top with Circus acts, Clowns and great skating. Featuring not one but three British Ladies Champions and an Irish Mens Champion, it is sure to be another amazing spectacle of ice skating skills.
Dundee Ice Arena - Saturday 15 December, 12.00 noon, 4.00pm. Tickets can be purchased at Dundee Ice Arena.
Meet Santa and the Animals – Come and meet Santa this Winter in his cosy Grotto situated in the heart of Camperdown Wildlife Centre. We'll have face painting, arts & crafts, street performers and more. With the animals included, there's plenty to keep the whole family entertained.
Venue: Camperdown Wildlife Centre
Dates: 8, 9, 15, 16, 22 & 23 December 2018
Times: 11.00am – 3.00pm
Admission to Santa's Grotto is also included in the normal entrance fee. No need to book, just turn up on the day.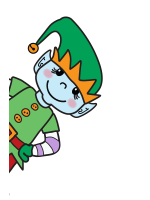 Christmas Parties
Early Years - Come along and join the fun at one of our Christmas Parties where we'll have a Family Gymtime session including games, bouncy castle and a chance to meet Santa himself. A parent/guardian (over 16) must accompany a maximum of 2 children and be responsible for them at all times.
Venue: Lynch Sports Centre
Dates: 10 December 2018
Times: 9.30 – 11.30am & 12.30 – 2.30pm
Venue: Douglas Sports Centre
Dates: 12 December 2018
Times: 9.30 – 11.30am
Venue: Douglas Sports Centre
Dates: 14 December 2018
Times: 9.30 – 11.30am & 12.30 – 2.30pm
Spaces must be booked in advance by contacting Vicky Hay on 01382 436984 or vicky.hay@leisureandculturedundee.com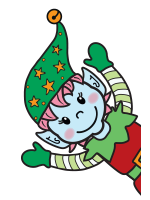 Family Fun
Family Fun Gymnastics Sessions - Family fun sessions provide families with children (Birth – 13 Years Old) with the opportunity to access the Dick McTaggart Gymnastics Centre and have fun using the fantastic facilities within the purpose built gymnastics centre.
Children and adults can enjoy jumping into the large foam pits, swinging from bars, walking along beams, having fun on the spacious sprung floor, jumping on a full-size trampoline and experiencing the fast-track and tumble track. There is also gymnastics kit especially for children in their pre-school years.
Venue: McTaggart
Dates: 4, 18 & 25 November / 9, 16 & 23 December 2018
Times: 11.30-12.30pm & 2.30 - 3.30pm
Adults (over 16 years of age) must have attended an induction prior to attending the session and can then bring up to 2 children. Please note inductions are not available at all sessions but they will be running on 18 & 25 November and also 16 December, all at 11.00am. Check out our website for most up to date availability and booking instructions.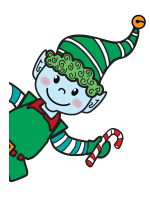 Disco
Winter Wonderland Disco – With just one more day to go before Christmas, now's the time to chill out and relax at our Winter Wonderland Disco. Come and join the fun and meet Santa just before he flies off on his sleigh.
Dundee Ice Arena - Monday 24 December, 2.00pm – 5.00pm
No need to book, just turn up on the day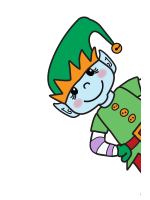 Coaching / Classes
Ancrum Dry Slope Skiing Lessons - Ancrum Outdoor Centre has Dundee's only dry ski slope and is an excellent facility for beginners to skiing. Our highly qualified staff will introduce you to equipment, balance, sliding and ploughing skills, preparing you for the snowsport season or holidays abroad. Through the winter months we organise 1 hour public courses over a 4 week block which are very popular and only cost £45.00. Check out our website for more details and booking instructions at www.ancrum.com
Adult Festive Fitness Timetable - If anyone over indulges this Christmas, then take a look at our Festive Fitness Timetable and pop along to some of our classes to bring back that feel good factor. Timetables are available at our Swim & Sports Centres, just book on as normal.