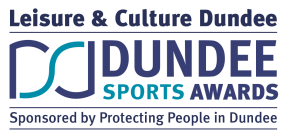 The 2016 Dundee Sports Awards will take place at the Caird Hall on Wednesday 22 February 2017 and Leisure & Culture Dundee is aiming to deliver another fantastic evening to celebrate sport in Dundee.
This prestigious event aims to reward and recognise the achievements and dedication of individuals, teams, clubs and schools within their local sports environment.
Nominations
The nomination process for the 2016 Dundee Sports Awards is now open.
Nominations can be submitted in one of three ways: