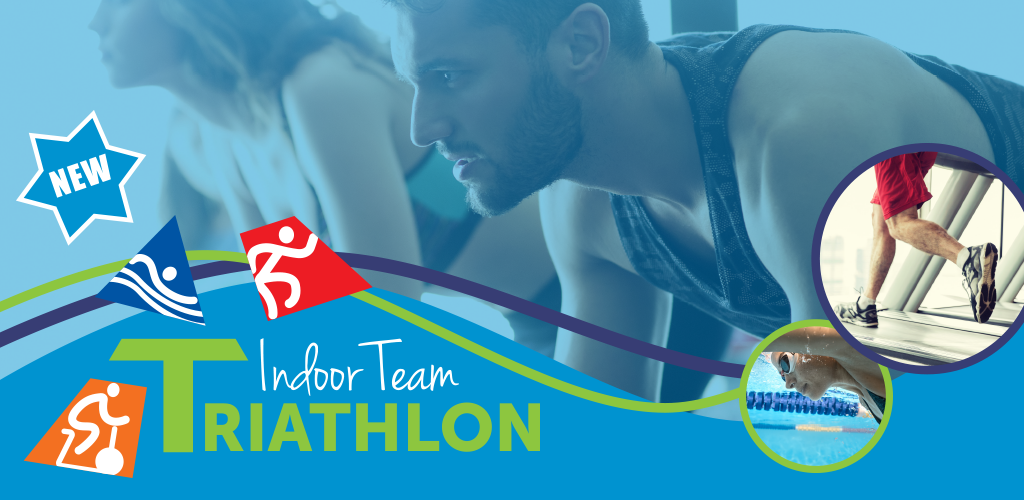 Put yourself to the test and enter a team of 3 into our Indoor Team Triathlon. As the event is fully indoors, the first person will swim in our training pool at Olympia, the next will carry on the challenge on our cycling machines, with the last team mate sprinting home on our treadmills. All of the times will be combined to give us your team total. Why not join forces with your work colleagues or friends and sign up for this fun and exciting event?
Distances are set within the Super Sprint bracket which involves a 400m swim, 10km cycle and 2.5km run, making it easy for anyone to take part. Everyone will receive a certificate for taking part with winners also receiving medals and a trophy. We'll also put participants in touch with M3 Monifieth Tri-Club should anyone wish to train towards a full event themselves in the future.
Contact Garry Smith for more information and details on booking. Spaces are limited so please book early.
Email garry.smith@leisureandculturedundee.com, tel (01382) 432317.
www.leisureandculturedundee.com
Follow us on social media: Facebook – LeisureandSportDundee;
Twitter & Instagram @LACDundee
Olympia
Saturday 24 Feb 2018
Starts 9.30am, with times allocated throughout the day
£15 per team (£5 per person). FREE to Leisureactive Members.

Closing date for all bookings
21 February