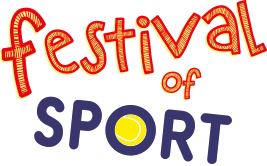 Festival of Sport
Offers / Promotions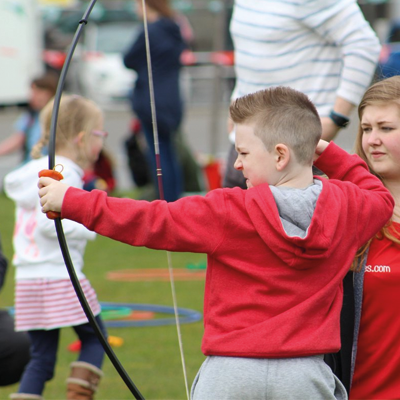 ParkLives
Leisure and Culture Dundee, working in partnership with Dundee City Council, have teamed up with Coca-Cola Great Britain to bring the ParkLives programme to Dundee.
Activities will be running right through the summer in 18 different parks and green spaces across Dundee. The programme offers free activity sessions and events for all ages and abilities to enjoy in their local areas.
It is an opportunity to have fun, try something new and meet new people! Why not bring a friend or family member and join in the outdoor fun together!
Remember they are FREE for everyone! Check out www.parklives.com for more details!
You can also contact us on parklives@leisureandculturedundee.com or follow us on our Facebook page ParkLives Dundee.
Pedal to the Pool
Want to save some money? Want to get fit and healthy? Want to do all this whilst having fun with your family? Then why not take advantage of this amazing offer brought to you by Leisure & Culture Dundee in partnership with Dundee City Council.
Any family who cycles to one of our swimming pools will get FREE entry for their children with Adults paying the standard price. Just take a selfie of yourself with your bikes outside our swimming pool and show it to reception staff to get your kids in absolutely FREE!
Why not visit your local pool now at Olympia, Lochee, Grove, St Paul's and Harris.
This offer is only available to family groups at our public swimming sessions subject to our Child Admission Policy.
For more information contact 01382 432317 or email us at garry.smith@leisureandculturedundee.com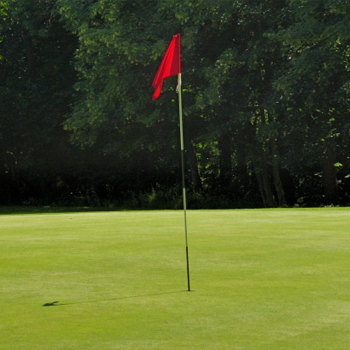 Golf Promotion
Look out for our special Golf Promotions linking to this years Open at Carnoustie. Keep checking as more details will be revealed.
For more information, please contact our Golf Officers:
Email: golfbookings@dundeecity.gov.uk
Telephone: 01382 431807
Web: www.golfdundee.com
Multi Access Pass at Lochee
Take advantage of everything we have to offer at Lochee Swimming and Leisure Centre with our brand new Multi Access Pass giving you access to our Swimming Pool, Fitness Suite and Health Suite. Available to everyone aged 16 and over throughout the Summer Holidays for just one simple charge.
Dates:-           Friday 29th June – Sunday 12th August
Price:-             £6.60 standard and £5.50 concession
For more information, contact Lochee on 01382 431840.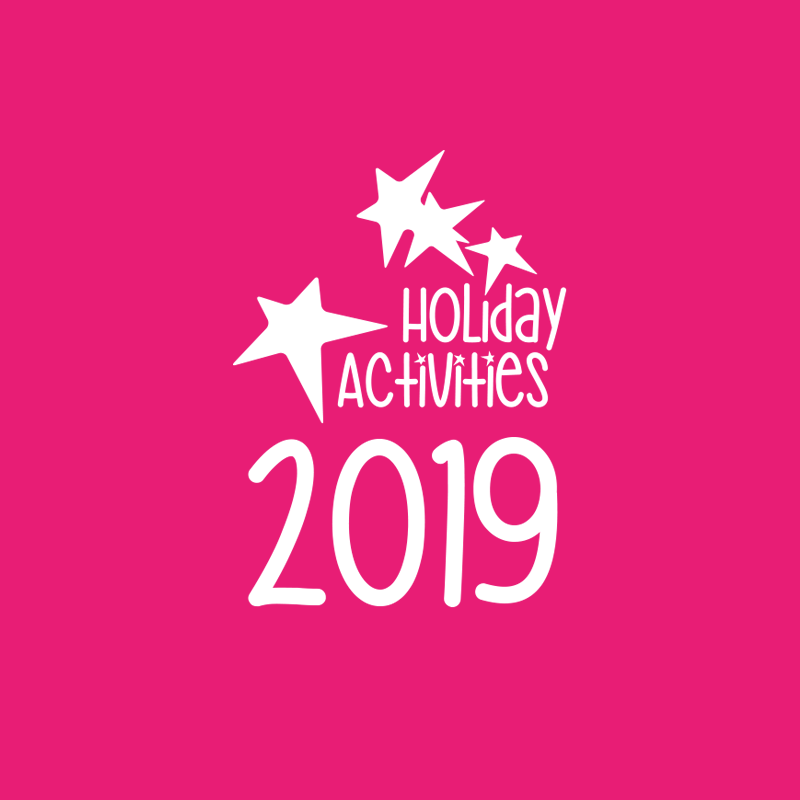 Summer Holiday Programmes
Looking for something to keep the children active during the school holidays? Why not come along to one of our Holiday Activities.
Activities will run Mondays to Fridays, between 2nd July and 10th August and will include a range of activities including Football, Gymnastics, Urban Moves, Ice Skating, Wildlife Camps, Adventure Days, Sport & Splash and much, much more.
We have something for everyone aged between 18 months to 16 years at facilities right across the city.
Check out our website for full details and book your place at www.leisureandculturedundee.com/holiday-activities
Family Fun Gymnastics
Family fun sessions provide families with children (Birth – 13 Years Old) with the opportunity to access the Dick McTaggart Gymnastics Centre and have fun using the fantastic facilities within the purpose built gymnastics centre.
Children and adults can enjoy jumping into the large foam pits, swinging from bars, walking along beams, having fun on the spacious sprung floor, jumping on a full-size trampoline and experiencing the fast-track and tumble track. There is also gymnastics kit especially for children in their pre-school years.
Adults (over 16 years of age) who have attended an induction prior to their first session can bring up to 2 children. Please note inductions are not available at all sessions. Check out our website for most up to date availability and booking instructions:- www.leisureandculturedundee.com/leisure/mctaggart
Family Fun Gymtime
Leisure & Culture Dundee are pleased to provide families with the opportunity to access Douglas and Lynch Sports Centres and join in our family fun activities!
The Family Gymtime programme uses colourful large and small apparatus to help children develop a range of basic physical skills. We offer free play throughout this session where children aged 0-5 can explore and play together with their peers and families. We will have Gymtime equipment set up along with a bouncy castle and babygym area
Sessions are suitable for preschool children aged 5 years and under. Parental supervision is essential at all times. All sessions run between 9.30am – 11.30am on the following dates:-
Douglas Sports Centre: 4th, 11th, 18th and 25th July. 1st and 8th August
Lynch Sports Centre:       5th, 12th, 19th and 26th July. 2nd and 9th August
No need to book, just drop in at anytime.
For more information contact 01382 436982 or email us at
megan.sands@leisureandculturedundee.com
Family Fun Swimming
Grab the Family and make the most of our promotional Weekend Family Swim Ticket at Lochee Swimming and Leisure Centre. Available throughout the Summer Holidays on Fridays, Saturdays and Sundays, it's the perfect opportunity for some quality family fun which won't break the bank.
Dates:-           Friday 29th June – Sunday 12th August
Times:-           Friday 6.00pm – 8.00pm
Saturday 2.30pm – 4.30pm
Sunday 2.30pm – 4.30pm
Price:-             £8.00 for the whole family
For more information, contact Lochee on 01382 431840.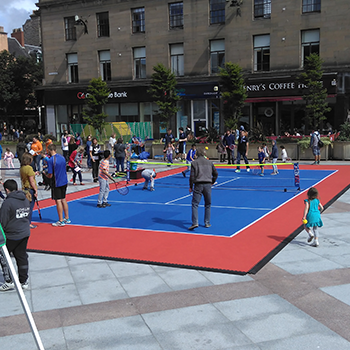 Festival of Sport - "Come and Try Day"
Come along and join us for a fun filled day in Slessor Gardens where Leisure & Sport will be able to show you all the activities we have to offer across Dundee. We've got FREE activities for everyone including archery, athletics, family fun sessions, football, tennis, netball, rugby, ParkLives and much, much more.
For something more adventurous, why not come and test your skills on our very own Climbing Wall.
Just drop by at any time between 10.00am – 3.00pm on Saturday 9th June and join in the fun! Everyone will get the chance to try out our FREE activities with plenty of staff on hand to let you know where you can take part on a regular basis.

For more information contact 01382 432317 or email us at garry.smith@leisureandculturedundee.com
Zoofest a Festival of Animals
Something fun throughout the school holidays. Various topical events throughout this holiday period may include, face painting, story telling, animals up close, safari trails, workshops, quiz picnics, animal games etc.

Camperdown Wildlife Centre
Saturday 30th June  - Sunday 12th August
Various activities will be running at different times each day so keep an eye on our website for further details at www.camperdownwildlifecentre.com/events
Olympia's School's Out Disco
Schools over for another year so why not bring your friends and celebrate at our School's Out Disco. The DJ will get the party started with all your favourite hits as you spend the night flying down the flumes and splashing around in the wave pool. If that's not enough, then why not challenge your friends to a race across our inflatable obstacle.
Olympia - Friday 29 June, 6.30–8.30pm
No need to book, just turn up on the day.